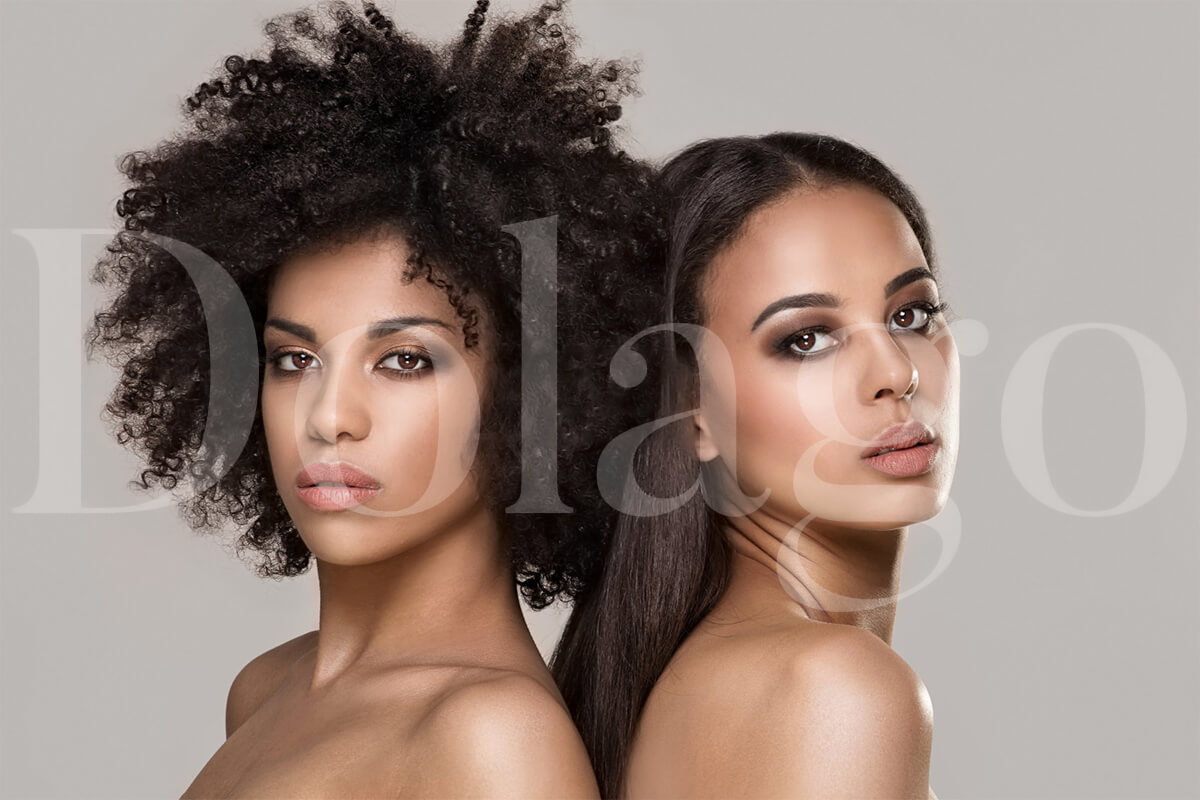 Who is Dolago?
Our Story
Our Factories
Product Quality
Our Company
Work Team
Hair Style disign
Work with Dolago
Who is Dolago?
DOLAGO BRAND INTRODUCTION
Dolago brand founded in 2012, is now the leading wig and hair product brand in the world. Located in a beautiful seaside city which named of Qingdao, located in the southeast part of Slandong Province,China.Qingdao,is our headquarters make up the worlds largest manufactiring basefor real human hair wigs,extensions, and hairpieces.

Dolago products are backed by over l5 years of monufacturing experience.We have a dedicated team of researchers,develapers,logistics personnel, customer service representatives,and IT technicians who help us to provide not only high-quality hurman hair wigs but also provide you with service that is as good as our product.
With another office and warehouse in the US, you can count on fast,free shipping wherever you are in the world.
Dolago is the trendsetter and front runmer of the human hair wig industry.Where we go, the marketfllows.We are your one-stop-shop for all of your hair needs.

WHAT'S IN A NAME?
The Dolago brand name comes from "Dola,Go!"Dola is a girl who is beautful and fierce.She is marvelously intelligent and very adventurous in life.She love all things that are beautiful yet knows a great bargain when she sees it.We want all the Dolas in the world to have the life they always wanted, starting with beautiful hair! Dola,Go!
Self-confidence, nature, beauty and vilaity are the goals we have been pursuing.We take a start from the head, look for the true meaning of beauty, create attactive women of different ages, become the best friends of every woman, and help every woman who pursues change and beauty find herself and become a better and more beautiful self.Dola,Go!
Our Story
Company found and our Dream
Our compamy wos founded on May 20,2011.The founder rich bid farewel o Alibaba and returned to his hometown Qingdao,Shandong Province,where he planned to set up Shoumei Company and began to explore the direction of entrepreneurship.
In 2012, the company entered the "Tiantai lnternational Era" and offically started its entrepreneurial journey.He wanted to help more people in need with the money earned in previous years, and determined to build a century-old brand enterprise.
In 2013, after two years of exploration ond preparation,the company established to focus on the real hair industy, abandoned other industries with high profits but not high quality pursuit,and determined to make customers become more beautiful,more confident and happier because of our products and services through sustained focus and efforts.The company's intial business started, and the company's mission,vision and values were established.

The fast-growing dolago
In 2014, after unremittig efforts, the company gradually opened up the core links of supply chain, logistics, payment and operation. The company's single-store performance in the cross-border B2C field exceeded 100,000 US dollars in a single month.
In 2015, the company entered the "Gvangfa Financial Era", and the territory of the intermational business division expanded,and the company entered a high-speed development stage, attracting a large number of professionals and resources.
In 2016, the company team continued to improve, with clear division of labor and excellent professionalism in finance,technclogy,design,busimess,warehousing,supply chain and monpower.The anual performance of the international business division exceeded I5 million US dollas.However, we have not stopped, we have expanded our scale,and we are looking for more and better wigs and hair products to bring to the world.

In 2017, while always focusing on the industy ond brand building, it began to explore new business modes such as independent station, iternational station and social media,continued to strengthen brand building and improve the global intellectual property system.
In the ealy stage of 2018, the company will introduce senior management talents, contivously improve the company's business planning syslem,and continue to improve the company's business planning system in 2018.
In 20l9, the Seoul conference was held to formally establish the company's brand and "Dolago", the main brand in the Chinese market, and upgrade the company's mission,vision and values. The domestic market brand retail began to explore online.
In 2020,entering the " era of wealth zone",in the face of the epidemic,the company adheres to a new dream,appraises business confidence , improves team bulding,sets sail ogainst the trend in the domestic market,channel team, brand retail show team, brand retail online team are established in succession, and the dream of "thousand cities and ten thousand stores" is officially launched.
To help more and more people who need the wig and the hair products,we must keep on doing what to do,going on the products improve,more kinds of fashion hair style,and the Perfect customer service.

Our Factories
Scale of our Factories
We own 20 wig factories, and have direct cooperation with 50 factories. As the initiator and beneficiary of the policy of "Dedicated factory" producing "Products which good at to producing", our production line will not have after-sales problems such as quality discrepancy, wrong goods for picture etc, but also realize the perfect combination of functional and unified product supply chain, and meet the high standards and strict requirements of price, value and quality control.
Direct delivery
IStrictly put an end to all kinds of transfer fees and intermediate transition sites, no Intermediaries earn the difference, what you see will be what you get, what dolago has is unconditional to provide the best wig products, and the speed and efficiency of shipping are continuously improved. We provide the best money-saving program to save you expenses such as postage,and more large orders is cheaper.
Huge storage of wig products
At any time, Dolago workers take precautions. The inventory of goods has a large number of existing and unavailable products on the market. The classic style products and the latest products are very sufficient, always welcome to shop.

Our factories is different from our company. Their history and culture are more ancient. The professional work team and factory with the longest history of 20 years strive to create your satisfactory wig with care. Since they started to create the first excellent female wigs, some masters have already worked here, and they have continued to this day. These factories have received numerous industry praises since they started their business, and they have become the benchmarks in the hair products industry. After they become a member of Dolago, they are even more better. They have introduced many young, energetic and talented workers, and their production technology has been updated every year.
The ever-growing professional production team, the constantly expanding plant, and the unwavering belief will pass on the dolago spirit and attract generations of Dolago worker to join and strive for this for life.
Product Quality
If you're looking for a wig to help you.You can find your ideal hair and wigs while shopping by wavy, curly or straight looks, along with bundled sets,hair pieces, full or partial wigs, or clip-in or tape-in extensions come and join Dolago,to learn more about finding your new style. As you know Dolago offer high-quality wigs,but you can also find one of the biggest inventories of hairpieces online when you shop here.
Natural looking is the first
"It doesn't look like a wig!""Cool looks like my own hair!"100% high-quality human hair with full lace or 360 frontal options can makes your hair looks real,and wigs that look completely natural.
Because of Our wigs are made with the finest, most sought-after features,fibers and 100%human hair,so you can sure you'll look and feel great all day long.
More durable crochet technology and smooth hair quality
Dolago pioneered a variety of stitches to adapt to each product, so that the crocheted wig is more durable and less likely to lose hair. The smooth hair inspection and the adopted virgin hair, the three quality inspection steps ensure the quality of our hair and the never frizzy drape texture!

Our Company
Dolago was founded by Rich, one of Executive from Alibaba Before,then build the company for focus on hair products. For over 9 years, Rich has non-stop worked in the hair industry. He has resources, passion and deep understanding of customer care.

Dolago Brand Introduction
Founded in 2011, Dolago is now the leading toupee and wig product brand in the world. Located in Qingdao, China, our headquarters make up the world's largest manufacturing base for real human hair wigs, extensions, and hair pieces.
Dolago products are backed by over 15 years of manufacturing experience. We have a dedicated team of researchers, developers, logistics personnel, customer service representatives, and IT technicians who help us to provide not only high-quality human hair wig, but also provide you with service that is as good as our product.
The operation center is located in the CBD center of North District, Qingdao, a 5A-level office building-Fortune Zone, with an area of over 1,200 square meters and abundant talents.There are over 100 people in Dolago, They're always available during business hours for one-on-one support via email, phone, webcam, and chat. We know this journey can be emotional and difficulty – we're here to support you every step of the way.
Work Team
Rich, the founder, gives the company the power of hundreds of people, and we believe in true goodness, so you don't have to worry about high quality goods, service, and Square Deal when you buy a toupee at Dolago, is Our most basic principle.

The exclusive force of the Dolago team
There is a clear division of Labor within the company. Everyone working here shares the same vision and spirit. More than 100 employees have their own roles, a stable customer service center and a business consulting team, perfect pre-sales working group and after-sales Feedback Group are our unique division of detailed work.
The control of the financial mechanism greatly reduces the error rate and after-sales risk, storage mode can ensure that we never run out of goods!
Believe that the strength and spirit of the team is the only way we can succeed.As your advocate, each member of our team—whether on the front lines or behind the scenes—is committed to delivering an excellent experience and Dolago wigs will change your life.
Hair Style disign
The full wig is a convenient and quick way to change the hairstyle. Of course, it needs to create new and fashionable hairstyles from time to time to meet the different needs of customers. Therefore, after a lot of summary and research, Dolago developed and established an exclusive hair design work studio.
Who are in the hair stylist team
The hair stylist team includes: Wig style designer, graduated from a design institute, obtained an MBA professional certificate in wig-related majors, and won multiple awards;Master of wig color, has more than 10 years of experience in the wig industry, and Have his own wig styling team; Wig modeling experiment, he is responsible for making designs of the first two designer into real wig hairstyles. He has served as a stylist for multinational celebrities and professional models, as well as a permanent judge of a wig styling contest; and a professional human model wears wigs, and has been working on Dolago's model and has won many praises.

Why are we doing your hair style disign
How to create beautiful hairstyles that customers are satisfied with is a topic we have been studying. In fact, different lengths, different hair colors, different crafts, different curvatures, different densities,differrent bangs, and different hair pieces can have different design ideas.
Different design ideas, hairstyles can be ever-changing, not to mention different wearers and different occasions and clothing accessories. We try our best to meet different needs while creating a better customer experience. For example, XXX style is the most popular style in recent years.
Of course, we also have unique new accessories in the selection and design of accessories, so we will regularly add new and latest wig accessories,wig tools to meet your changing needs.
Work with Dolago
We need every one with lofty ideals who is determined to help and care for others to become our partners, and we can do something cool together!
The wig business industry is great, join us can make your business more better
As we all know, good products will not lack sales, just like a saying in ancient China: "Good wine needs no bush",Whether you are a direct sales store or a barber, or online sales, etc., we can negotiate with you and give you the most satisfactory price.

Join us, we will give you technical support, product support, and more support services you thought and did not expect. We can communicate remotely through video calls. You can directly see the wig products you ordered, or more if you want You can come to our company headquarters to visit and exchange, extremely cordial welcome!