It's all in the details
13x6 is our revolutionary lace front wig. It includes a 13 inches long lace on the front and 6 inches deep parting space. It's so versatile you can part wherever you want to. The hair line is ultra real looking and was pre-plucked with baby hair. With 150% high density, you can draw ponytail or buns easily. No one could tell it's a wig!
Fast shipping & 7-day returns
All prices on the website without shipping cost. Special country need to check the exactly shipping cost, Usually it needs 2~3 days ship to US UK and Canada. 5~7days ship to European.You can exchange or refund your order within 7 days If this hair still in good condition,please don't cut the lace if you want to return.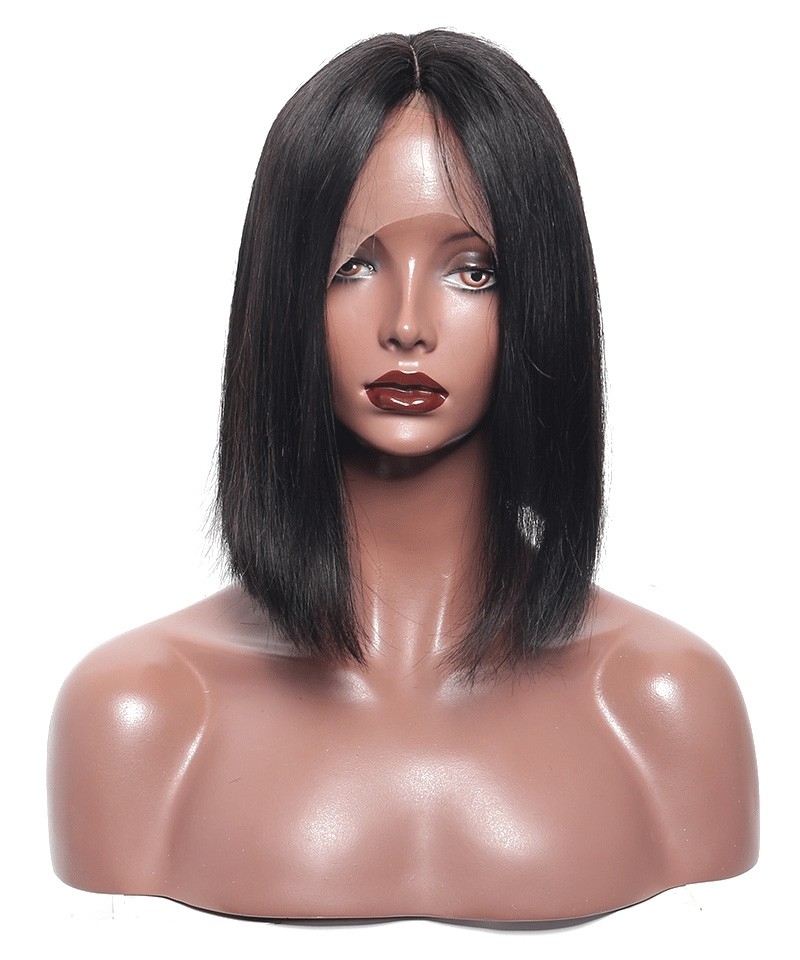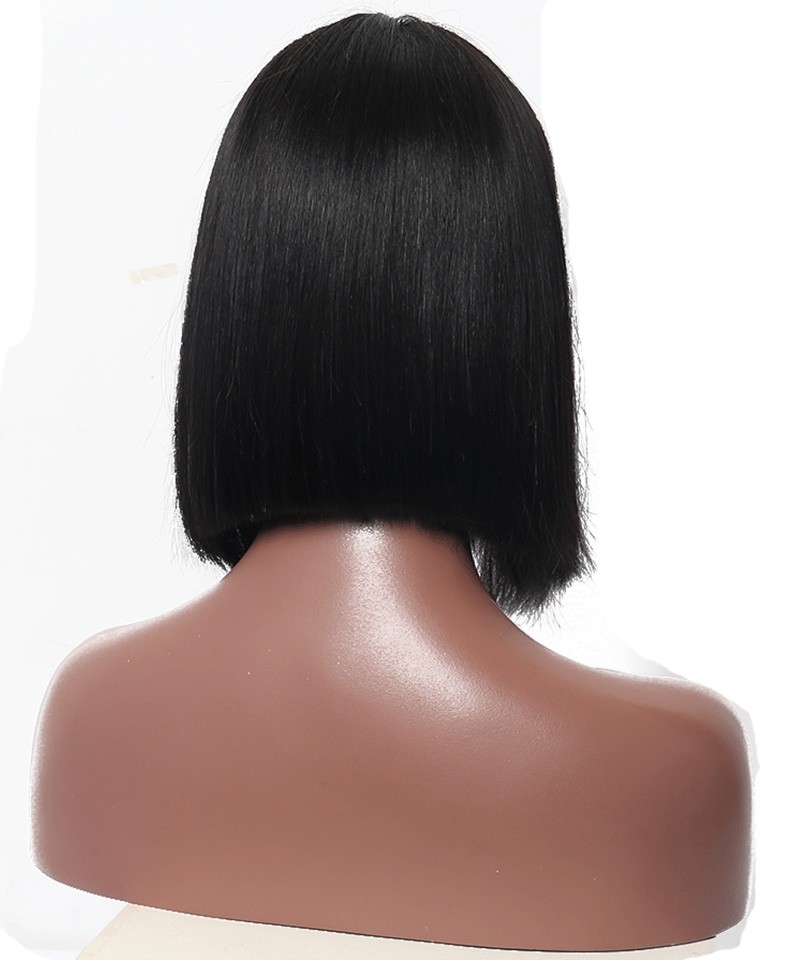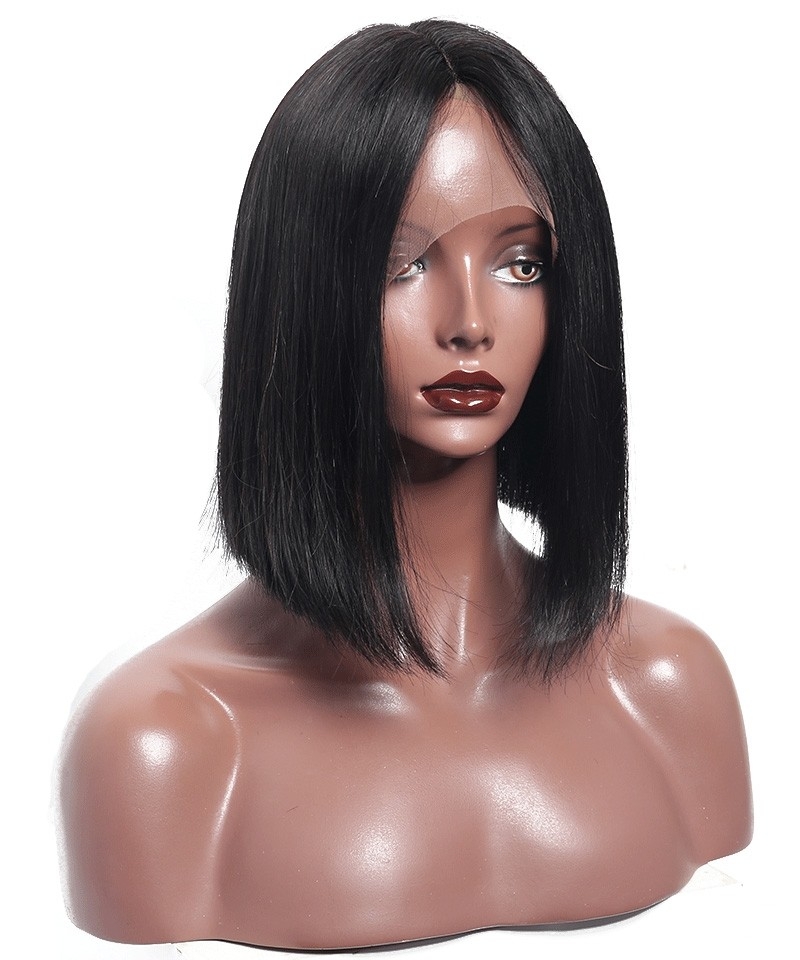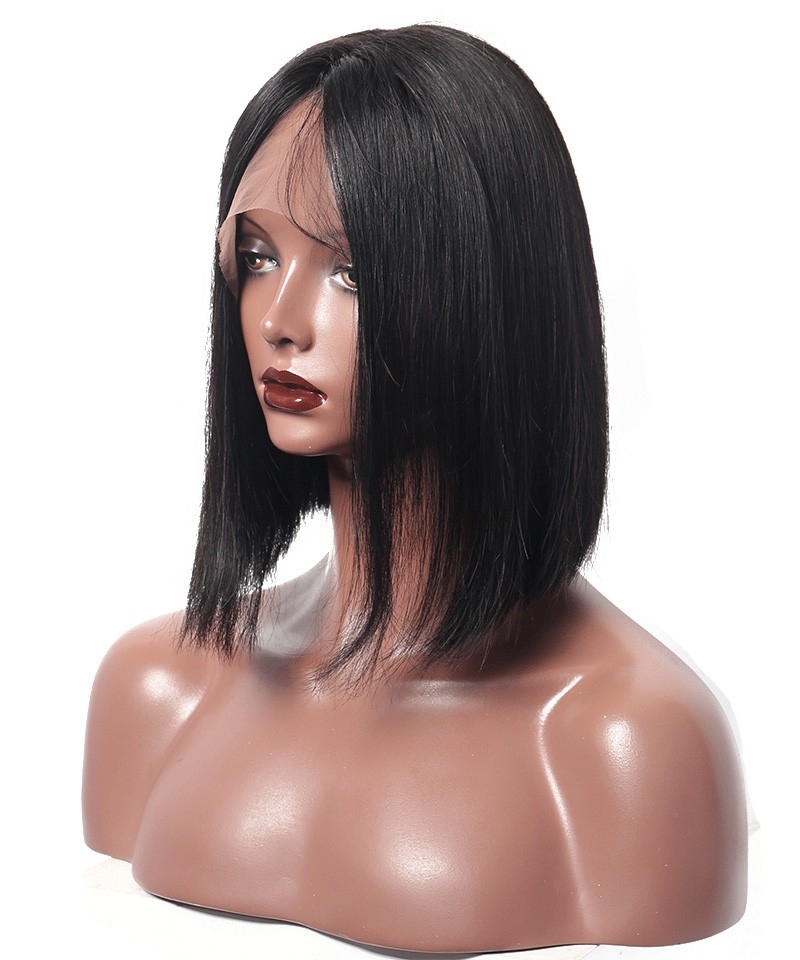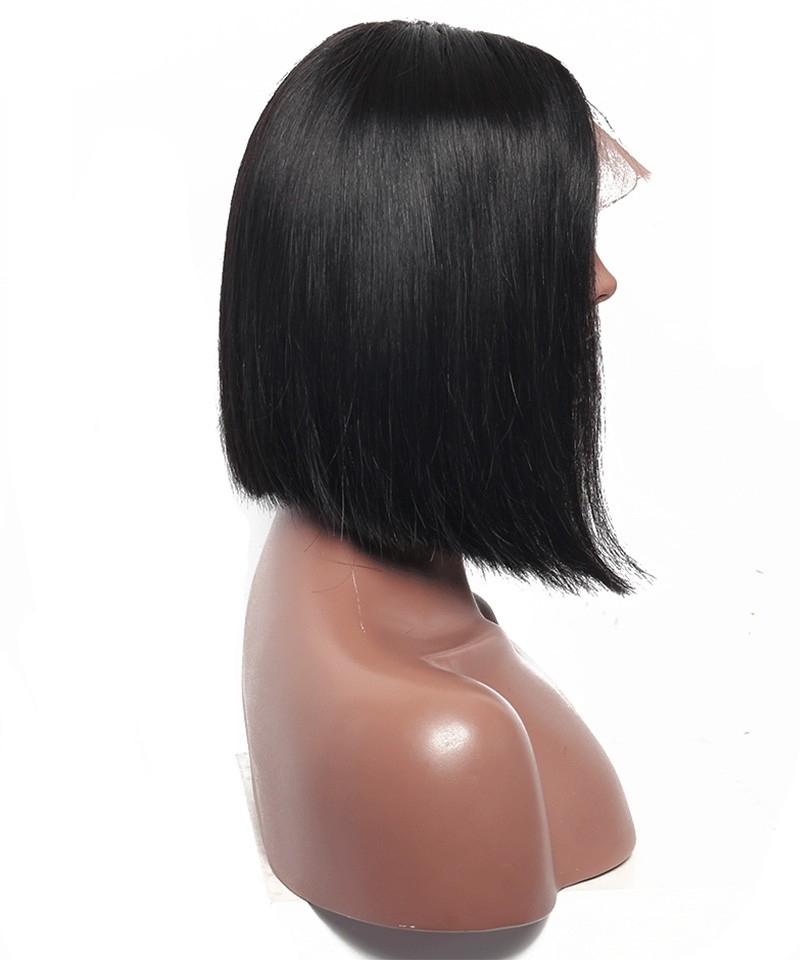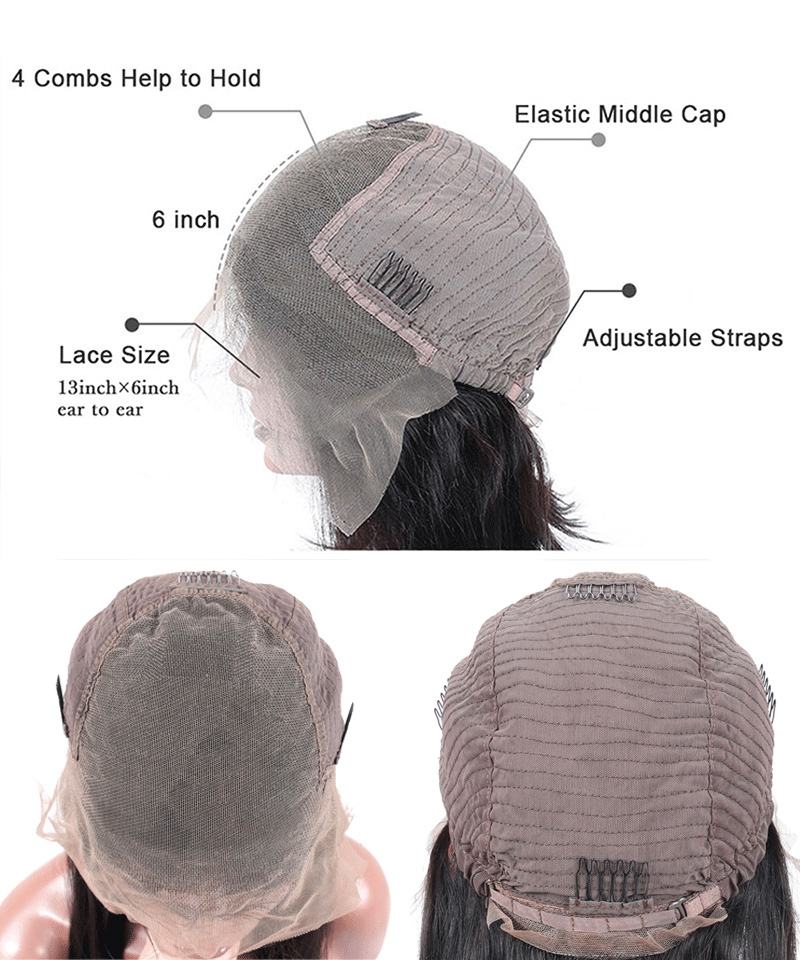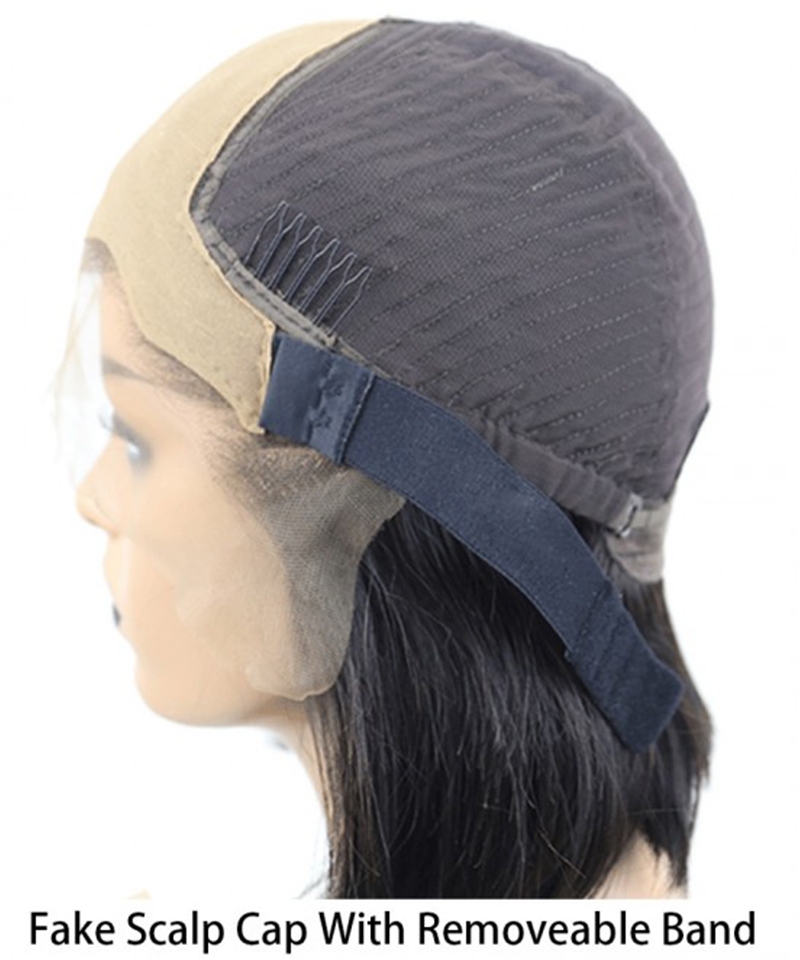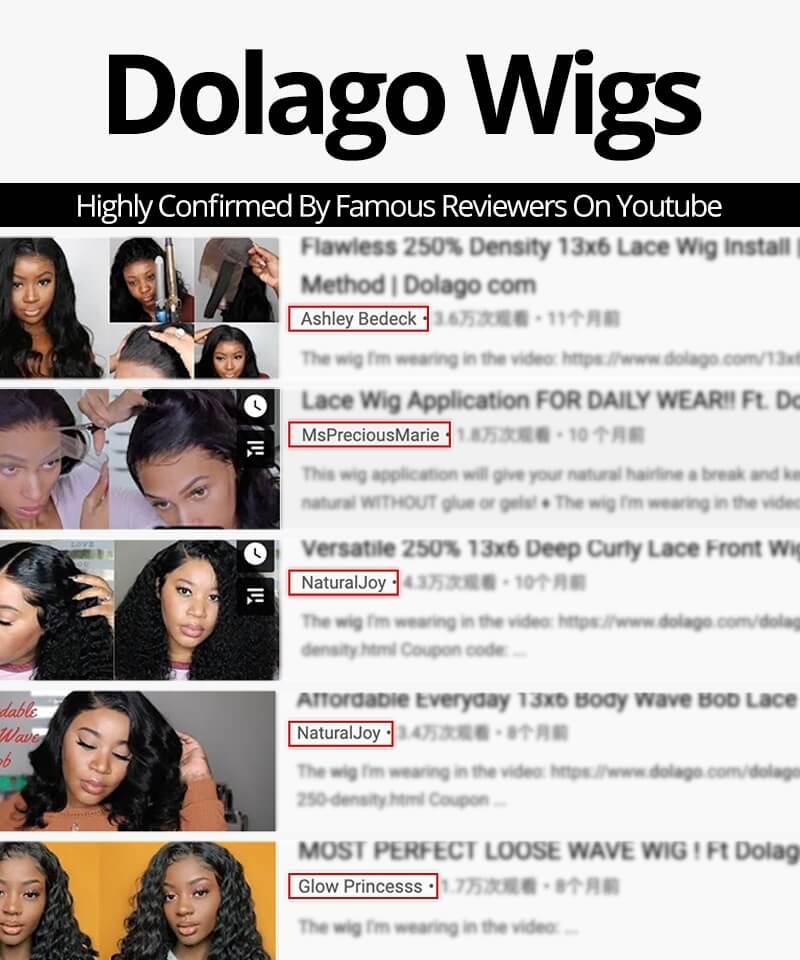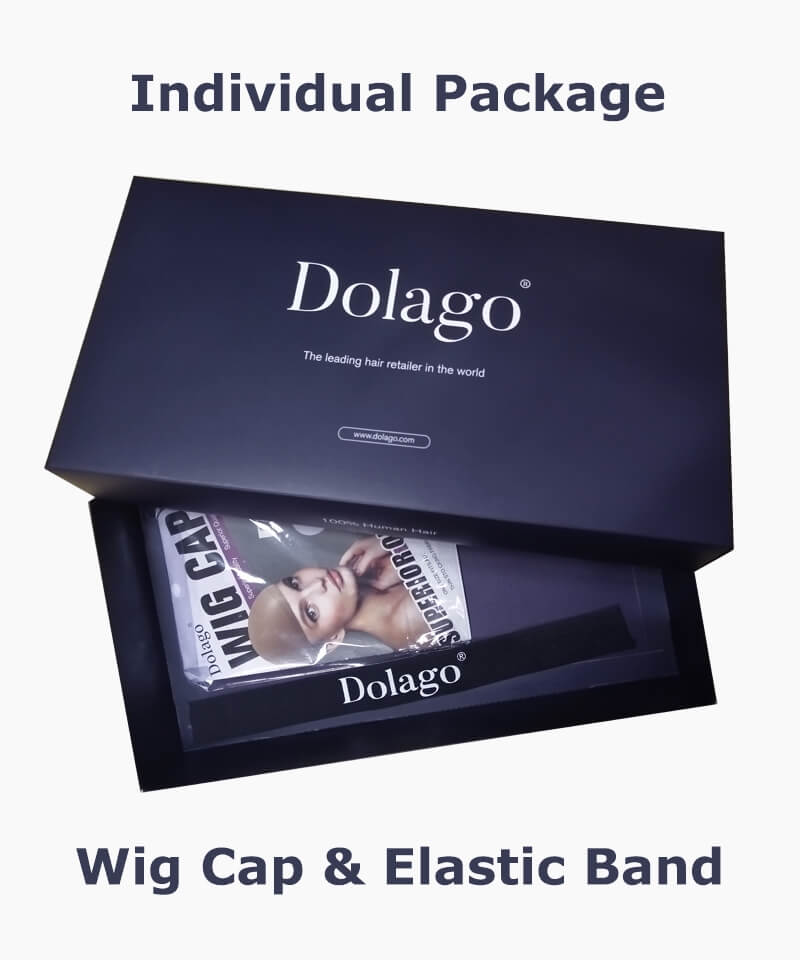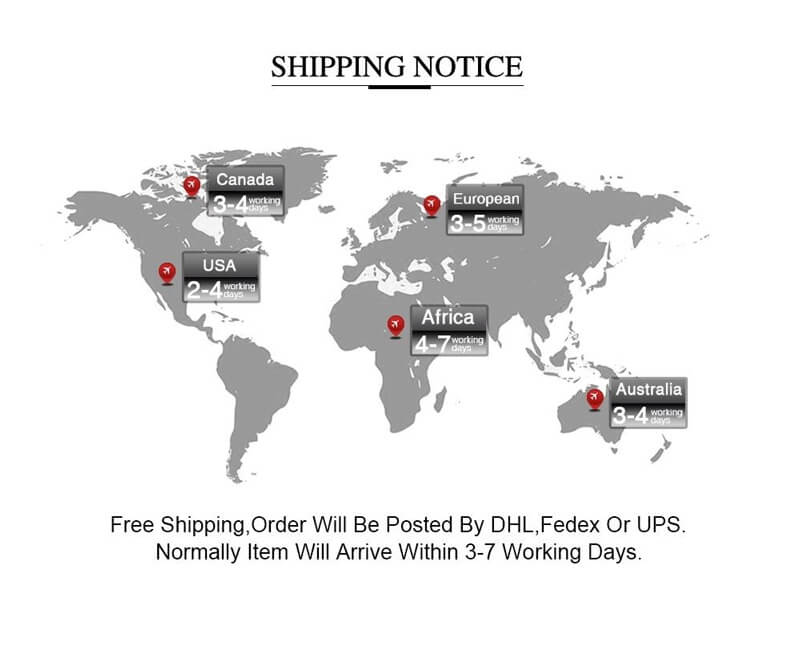 Tips & Tricks
Wash or rinse all human hair products and style before wearing. Human hair is not ready to wear out of the box.
Rinsing with hot water will damage the cap.
Do not dry on a solid form or mannequin head to avoid stretching the cap.
We do not recommend sleeping, showering or swimming while wearing the wig.
Store the wig on a wig stand to avoid unwanted kinks or crimps.
Lace is delicate and should not be tugged or pulled.
Avoid brushing the hair when wet to prevent damage.
Any cutting or chemical processes, such as perming or coloring, should be done by a professional hair stylist. We do not recommend lifting or bleaching human hair; depositing color provides the best result.
Frequently Asked Questions
Can you wear this wig in a ponytail ?&nbsp

Yes you can wear it in a ponytail. The hairline will look natural in the back.
Does this wig come pre-plucked ?&nbsp

Yes it's pre-plucked to simulate natural hairline.
Does this wig come with hair combs to secure on your head?&nbsp

Yes , it comes with 4 combs and also an adjustable straps to help secure it.
Does it hold curls nicely?&nbsp

Yes it does. We use high quality human hair and you can easily style it like your own hair. It will hold curls if you style it the right way.
Are the knots bleached? &nbsp

Yes the knots are lightly bleached. Please do not try to bleach it more. It may cause shedding issues.
What people are saying
This is a great buy for the price.

For starters, I am a frequent buyer on Carahair and this wig by far is the best when wig that have bought. I took it out the package and it look a little thin until I brushed it out. This is a great buy for the price. I haven't washed it yet but the hair is extremely soft. This is true to its density which is 150% density. The hairs a plucked to perfection all I had to do was trim the lace. And i always style this hair wig by myself! They communicated with me to let me know it ship since I need this hair for my birthday. I was shocked absolutely shock at how fast it came. I will be buying more hair from this seller. I would also recommend this seller to friends. Out of all the wigs I've bought here this is the best 1.

Will definitely buy from this seller again.

Hair is beautiful and thick. Very soft to touch. Seller communication was perfect I got all the information I needed quickly and the shipping was very fast. Will definitely buy from this seller again.


Hair is soo pretty!!

Hair is soo pretty!! I'm very happy with it. I wish it was a bit fuller but it's not thin. Had a smell but once I washed it that went away. Hair works well with heat and styles perfectly. I love my new hair. I will be buying again and I recommend it.


This is such a gorgeous wig.

This is such a gorgeous wig. This wig is by far the best unit I have ever had, and I am beyond pleased. Ordered hair on Tuesday, and it come by Friday. I washed it, and the wig are so pretty wet. LOVE every bit of my unit. Will be back back soon for a different unit.There were no small caps in stock but the medium cap did fit well once I adjusted the straps. This is how it looked straight out of the box! I didn't even get to wash it yet. No tangling, shedding, no smell, and it's true to length. Love it!Seller made sure I was satisfied. I love this hair!! I will definitely order from this seller again!Thank you

very good communication with the seller

very good communication with the seller, order received friday on wednesday so very fast. about lace .. a pure beauty lovely volume... j 2 decolorations have made the moving t lace didnt also very sweet little loss! but at first time to see seen just perfect! many thanks!


This hair is absolutely amazing!

This hair is absolutely amazing! It's so soft, thick and was basically ready to wear straight out the package. The seller's communication was fabulous. And I was able to receive my order within less than 5 days. I am crazy in love with this hair! Love the seller, will buy again!


The hair is exactly as it looks on pictures.

The hair is exactly as it looks on pictures. Customer service is Owesome. She even called and texted me to make sure i received it and told me to contact her with any questions or concerns. Almost felt like she was my personal hair stylist. Customer service is the best I've ever seen. Will def be ordering from this vendor again. Absolutely this hair is great, from beginning to end working with this vendor was smooth! The hair does not shed and it does did not smell, it even came with wig cap and an elastic thick band I installed to make the cap feel like it was made just for me. The Par is amazing. You can make part anywhere. I loveee deep part. I've ordered many wigs from other vendors and this has been my best experience of all store so far, Place your order w them, they're great. I'm going to try and leave a follow up review In a month or so if I notice any changes!! Thank you for great service!

the hair is so so super soft

the hair is so so super soft it's definitely longer than 18 inches.Hands down! This is the best online shopping experiences I've ever had and I've been shopping online since the age of 16 (I'm 27 now) which I appreciate because I am planning on cutting layers into it. The lace must be 13X6 part is the perfect texture and it blends perfectly with my skin tone I will however, need to bleach the notes but I don't mind that at all. I'm so so happy with this purchase I'm already planning on my next clip in or blond wig purchase. About seller: the seller, is extremely professional, responsive, and accommodating I am extremely impressed and happy that I decided to go with this seller over all the other ones on this site. If it's your first time shopping off of Carahair I highly recommend you just stop searching and buy from this seller her product is amazing and her customer service is as well. I'll upload pictures before I make any changes to the wig and I'll upload more images afterwards

Very beautiful and soft

Very beautiful and soft when I first had it, however after a month or so it seems to shed awfully quick. Every time I'd brush it, it would shed. Which I didn't like. However, does hold a curl pretty well and the delivery was super quick.


Worth every penny!

Worth every penny! i bleached my knots for a more natural look. the hair is soft (Smells New). The seller Mrs Lee was very nice and helpful along the way. Fast Shipping. i love my unit!