The details introducing the Full Lace Human Hair Wigs:
Full lace human hair wigs for women are the most comfortable lace wigs now. They are including the glueless full lace wigs and glue full lace human hair wigs. Glueless full lace human hair wigs mean the wig cap added 4 combs and the glue full lace human hair wigs are without combs so glueless full lace human hair wigs need to use glue to wear. Full lace human hair wigs mean the full lace is covered with the wig cap and will be easy to style during wearing. Full lace human hair wigs are kinds of lace wigs made by hands so it needs more skills and more time to make them look more natural looking. And now Dolago.com wig store online sales for the cheap but quality full lace wigs.
It's all in the details
Glue-less full lace wig by Dolago is a 100% hand-tied wig with a cap (made of breathable material.) It comes with a pre-plucked natural hairline which can be parked wherever you like. It can also be worn in a high ponytail style without looking fake. All Dolago wigs come with an adjustable band, durable comb(s), and a piece of elastic lace. They are used to secure the wig nicely, even for sports.
Fast shipping & 7-day returns
All prices on the website are without shipping costs. The special country needs to check the exact shipping cost, Usually, it needs 2~3 days to ship to US UK and Canada. 5~7days ship to European. You can exchange or refund your order within 7 days If this hair is still in good condition, please don't cut the lace if you want to return it.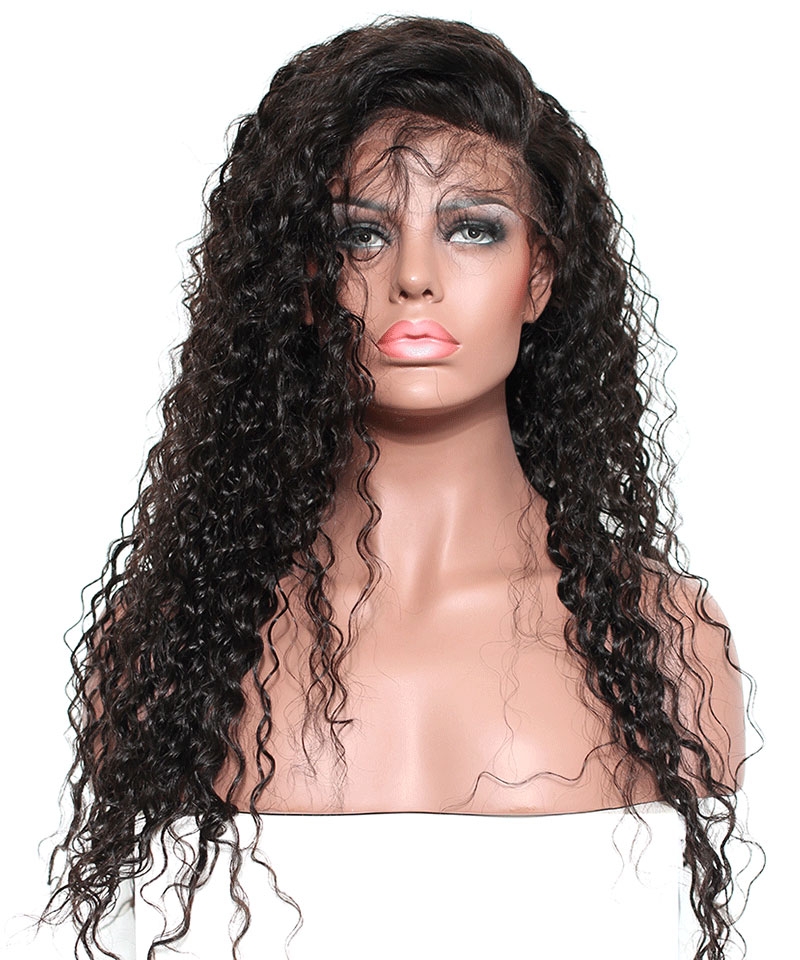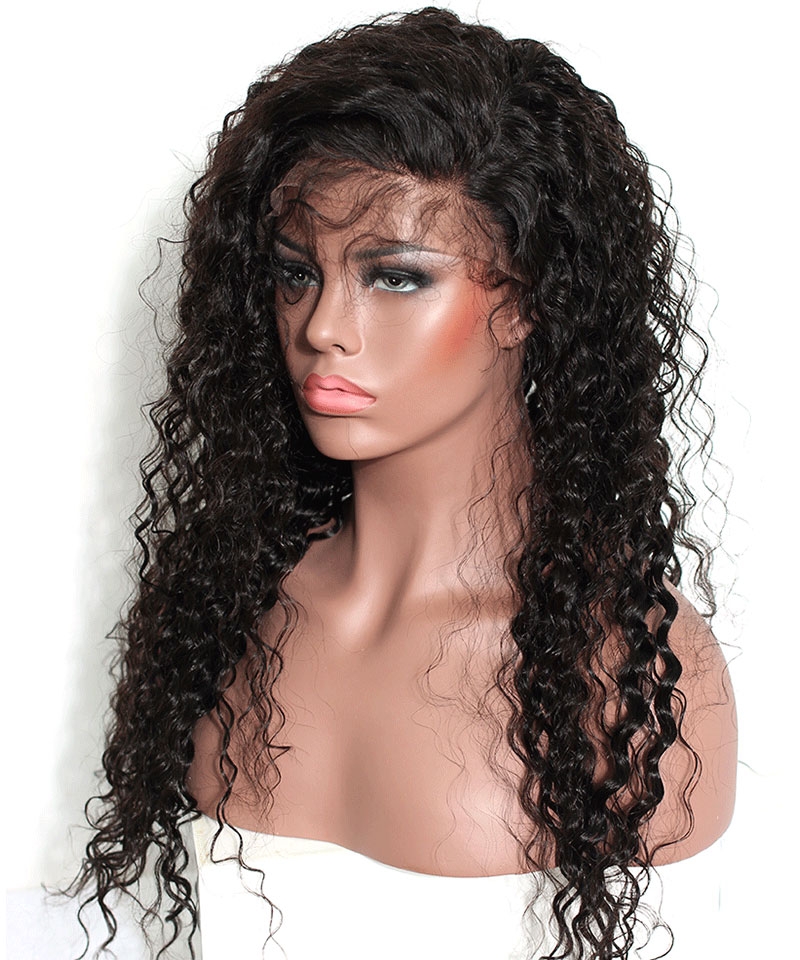 >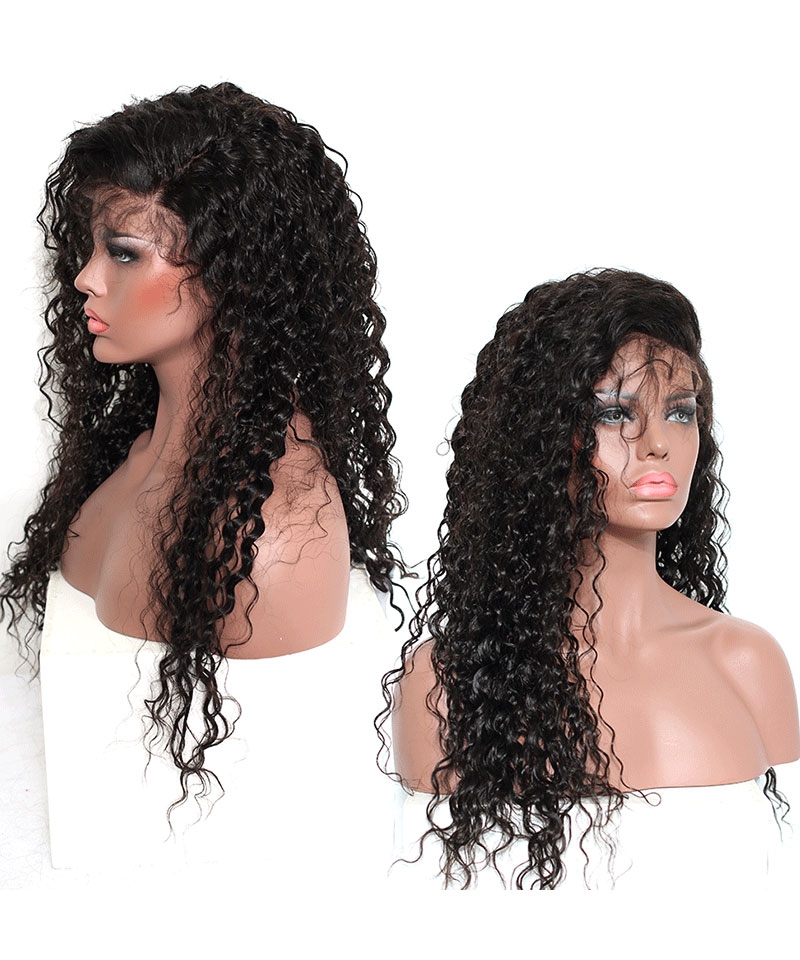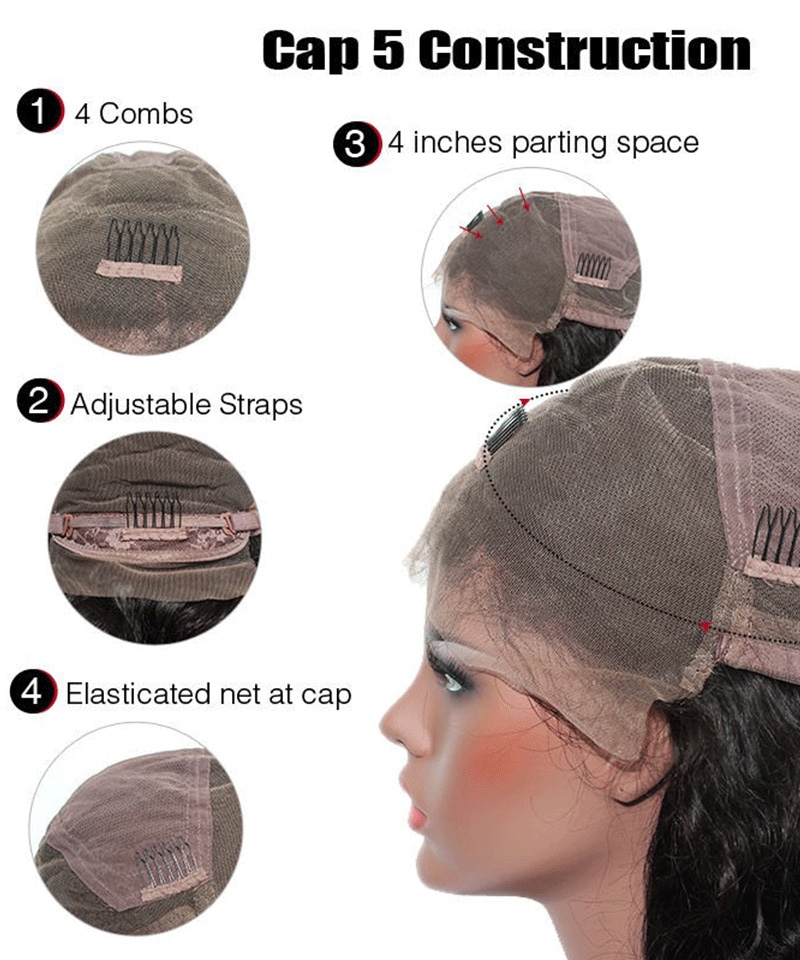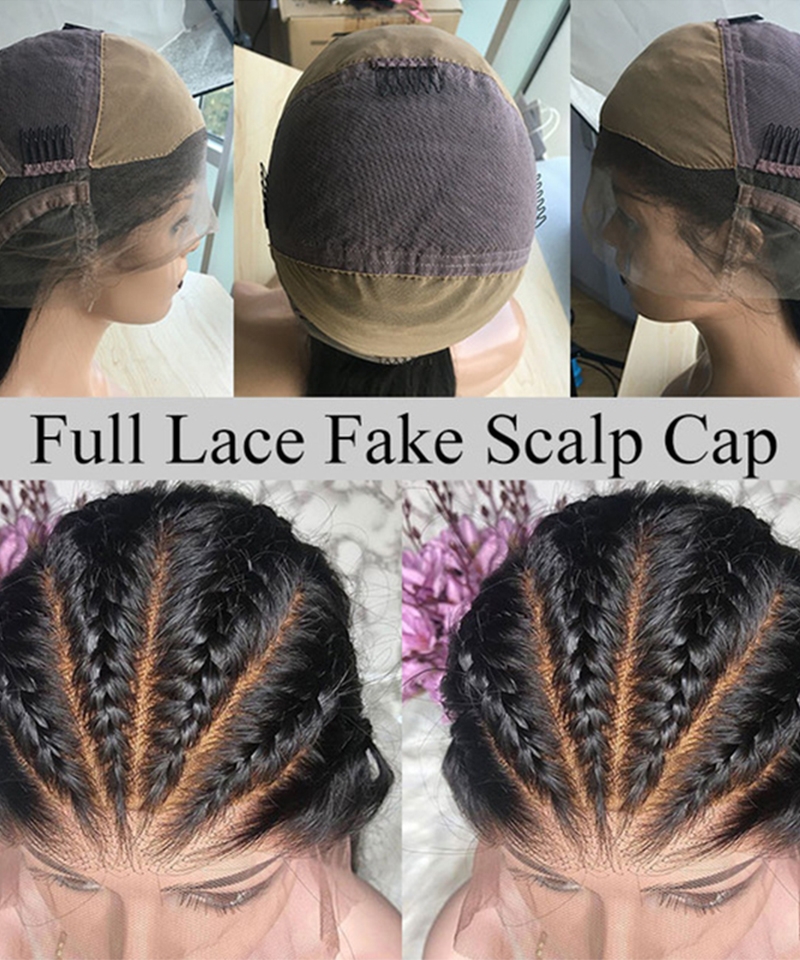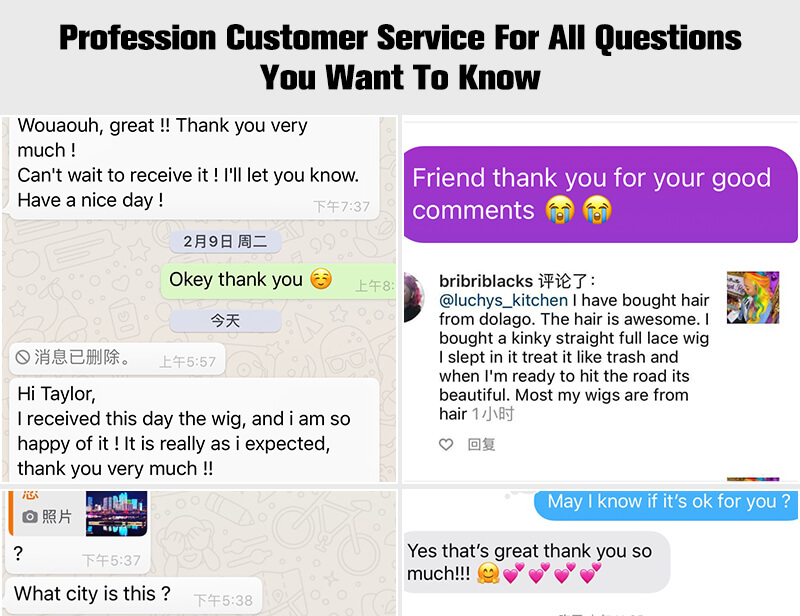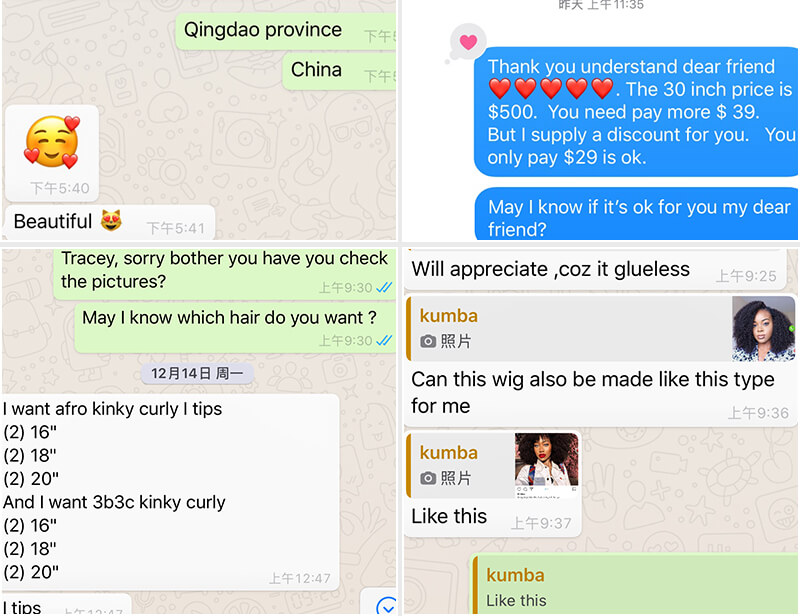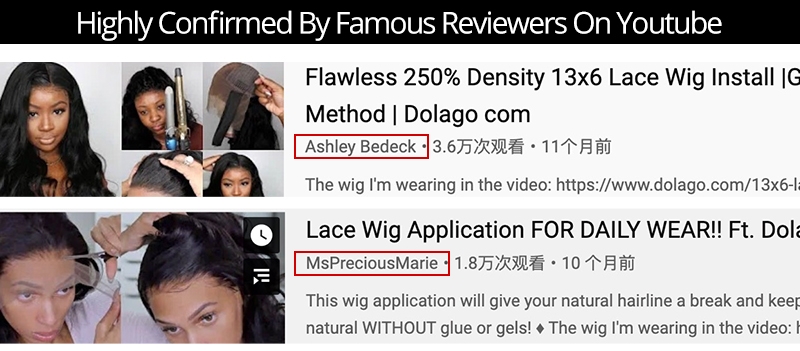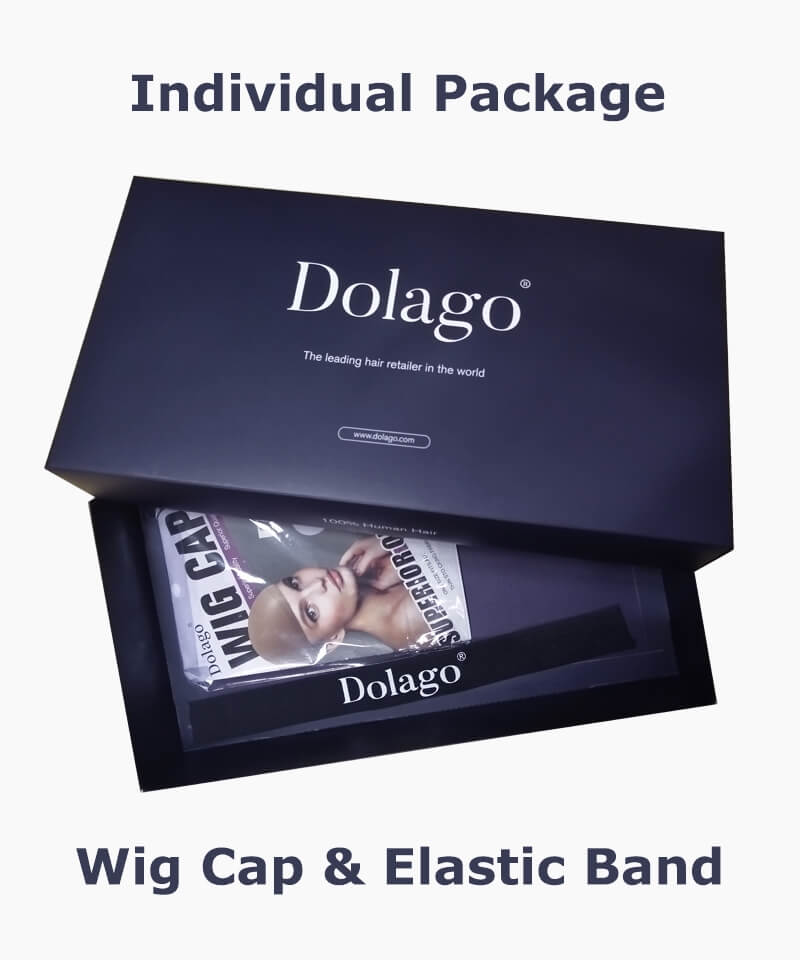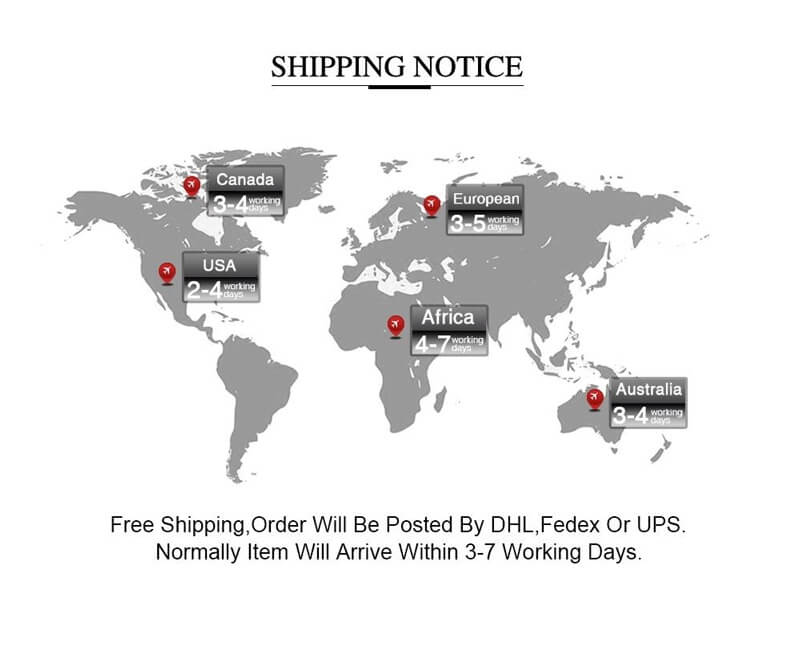 Tips & Tricks
Wash or rinse all human hair products and style before wearing. Human hair is not ready to wear out of the box.
Rinsing with hot water will damage the cap.
Do not dry on a solid form or mannequin head to avoid stretching the cap.
We do not recommend sleeping, showering or swimming while wearing the wig.
Store the wig on a wig stand to avoid unwanted kinks or crimps.
Lace is delicate and should not be tugged or pulled.
Avoid brushing the hair when wet to prevent damage.
Any cutting or chemical processes, such as perming or coloring, should be done by a professional hair stylist. We do not recommend lifting or bleaching human hair; depositing color provides the best result.
Frequently Asked Questions
Can you wear this wig in a ponytail ?&nbsp

Yes you can wear it in a ponytail. The hairline will look natural in the back.
Does this wig come pre-plucked ?&nbsp

Yes it's pre-plucked to simulate natural hairline.
Does this wig come with hair combs to secure on your head?&nbsp

Yes , it comes with 4 combs and also an adjustable straps to help secure it.
Does it hold curls nicely?&nbsp

Yes it does. We use high quality human hair and you can easily style it like your own hair. It will hold curls if you style it the right way.
Are the knots bleached? &nbsp

Yes the knots are lightly bleached. Please do not try to bleach it more. It may cause shedding issues.
What people are saying
super soft I love

I LOVEEEEEEEE this unit, very fast shipping very nice customer service I will always buy from this vendor price is very good and the quality of the wig I have no complaints wig is 10/10.. Thank you.

really quality

The hair is really quality, it holds curls well. I just co wash it, I did not pluck this hair I did nothing to this hair. So beautiful great quality and I received my hair in exactly 7 days because of the Coronavirus after ordering. The Vendor stayed in contact with me up until and even after I received my hair to make sure I was satisfied.....Awesome customer service and great product. I installed my hair the day before my birthday and I will most definitely be ordering again!

left

right