Where To Buy Quality Full Lace Human Hair Wigs?
So where can buy the best full lace human hair wigs for Women? The Best Choice is dolago online hair store. Full lace human hair wigs are the best suitable lace wigs for women in the world and they are popular among all kinds of customers. Full lace wigs are more complex hand making skills than normal lace front human hair wigs. Full lace human hair wigs are all hand-making in our wigs store and also need more time to prepared than frontal Lace one. Full lace human hair wigs are more comfortable than other lace frontal wigs since full lace wig caps are covered with full lace around and will more smooth feeling. Also, Full lace human hair wigs are designed into glueless full lace wigs and glue full lace wigs. So no matter what hobby of you to use a hair wig then you can find a suitable one in our online wig store. Also if you do not want to choose full lace wigs then you can click and view our lace front human hair wigs here.
It's all in the details
Glue-less full lace wig by Dolago is a 100% hand-tied wig with a cap (made of breathable material.) It comes with a pre-plucked natural hairline which can be parked wherever you like. It can also be worn in a high ponytail style without looking fake. All Dolago wigs come with an adjustable band, durable comb(s), and a piece of elastic lace. They are used to secure the wig nicely, even for sports.
Fast shipping & 7-day returns
All prices on the website without shipping cost. Special countries need to check the exact shipping cost, Usually, it needs 2~3 days to ship to US UK, and Canada. 5~7days ship to European. You can exchange or refund your order within 7 days If this hair still in good condition, please don't cut the lace if you want to return it.
Full Lace Human Hair Wigs Details Data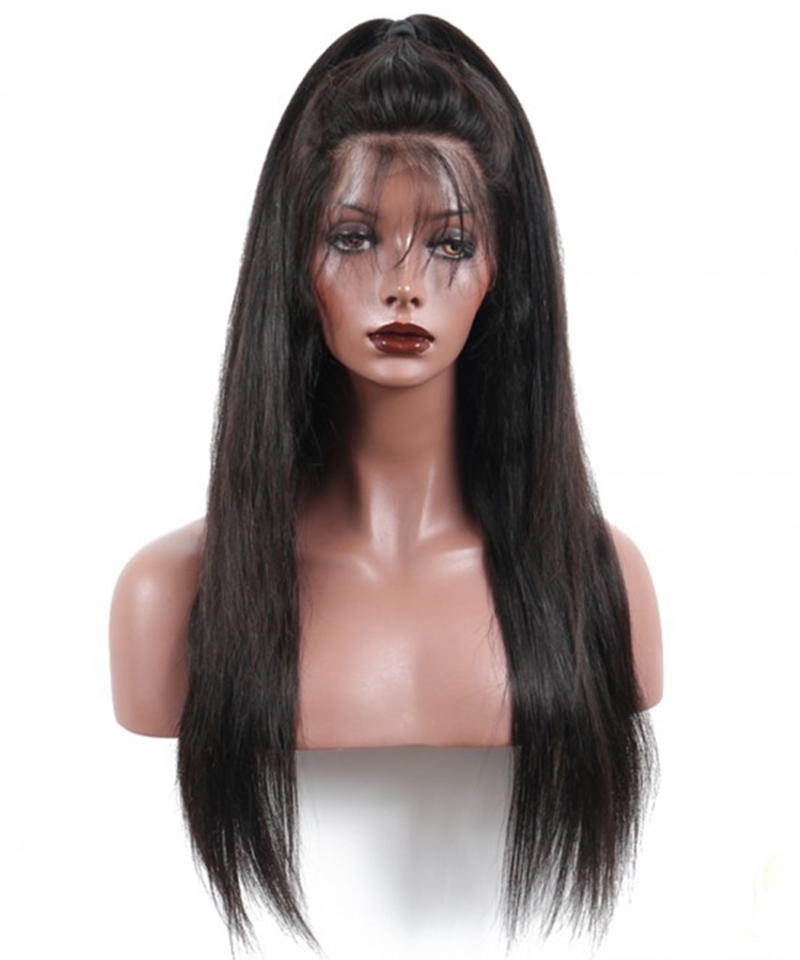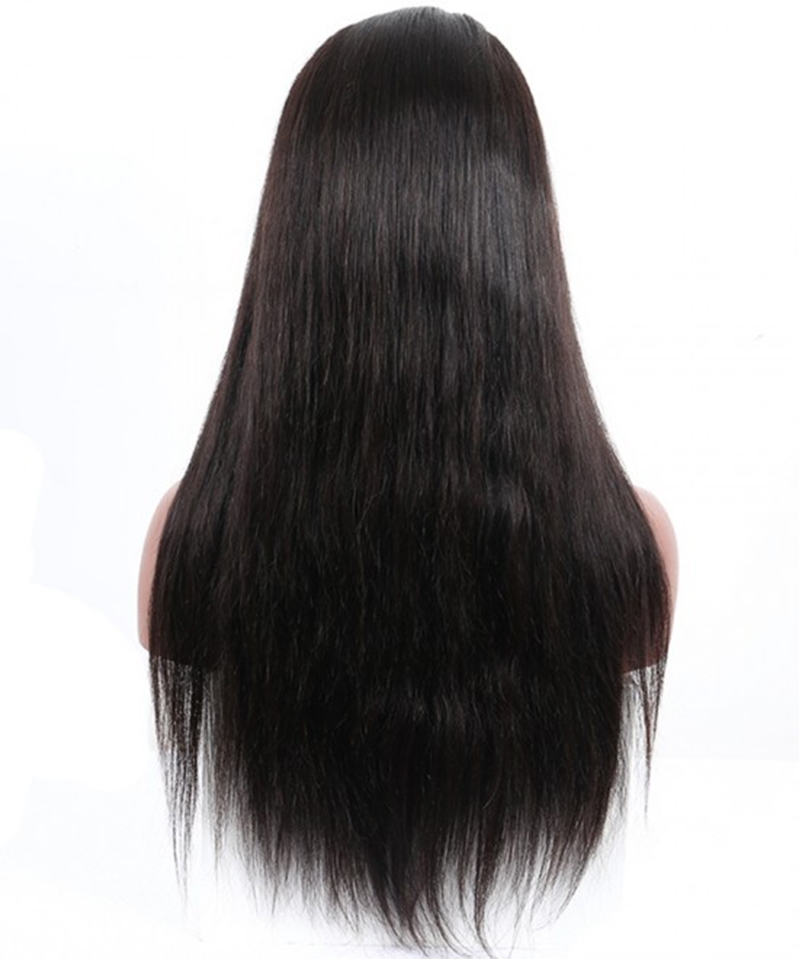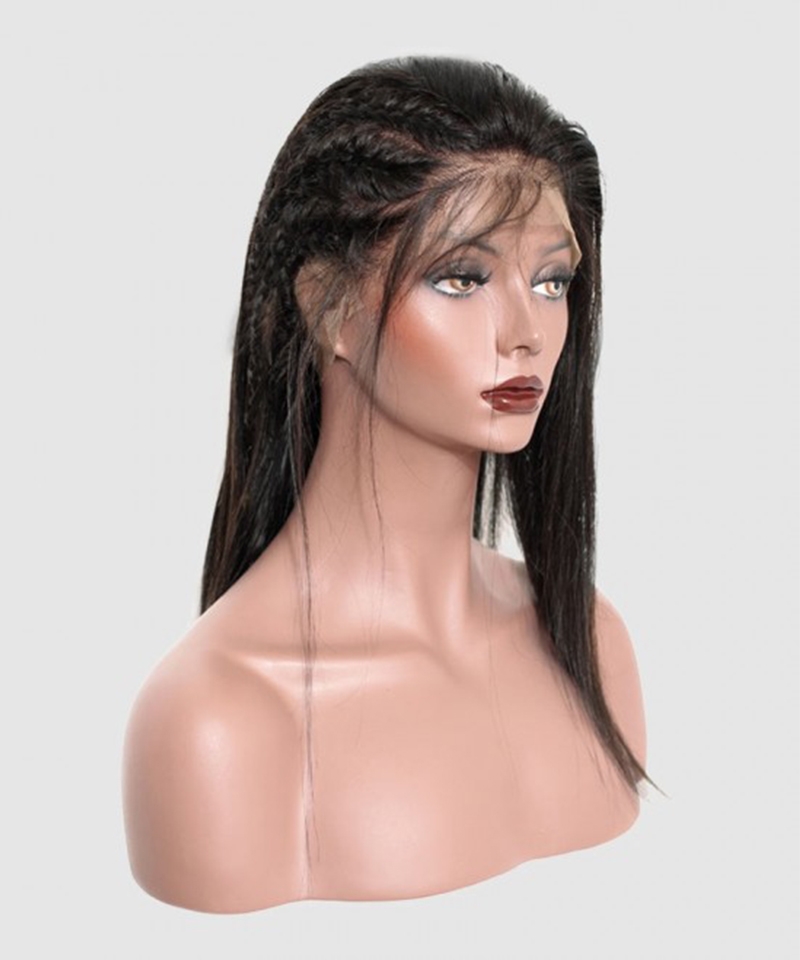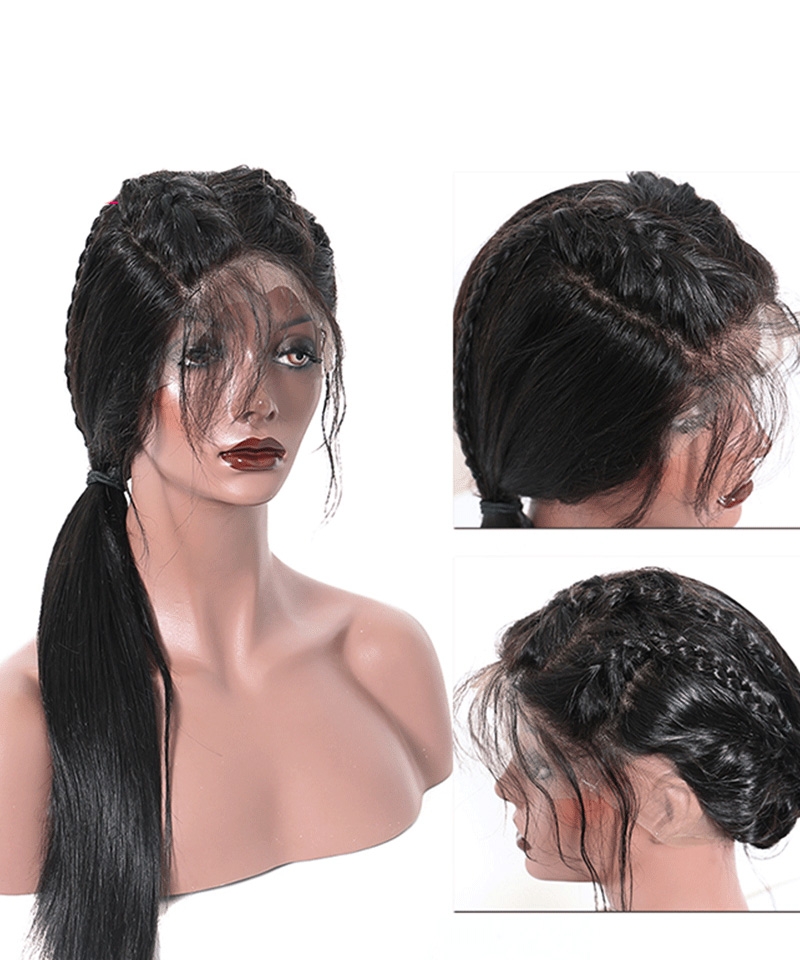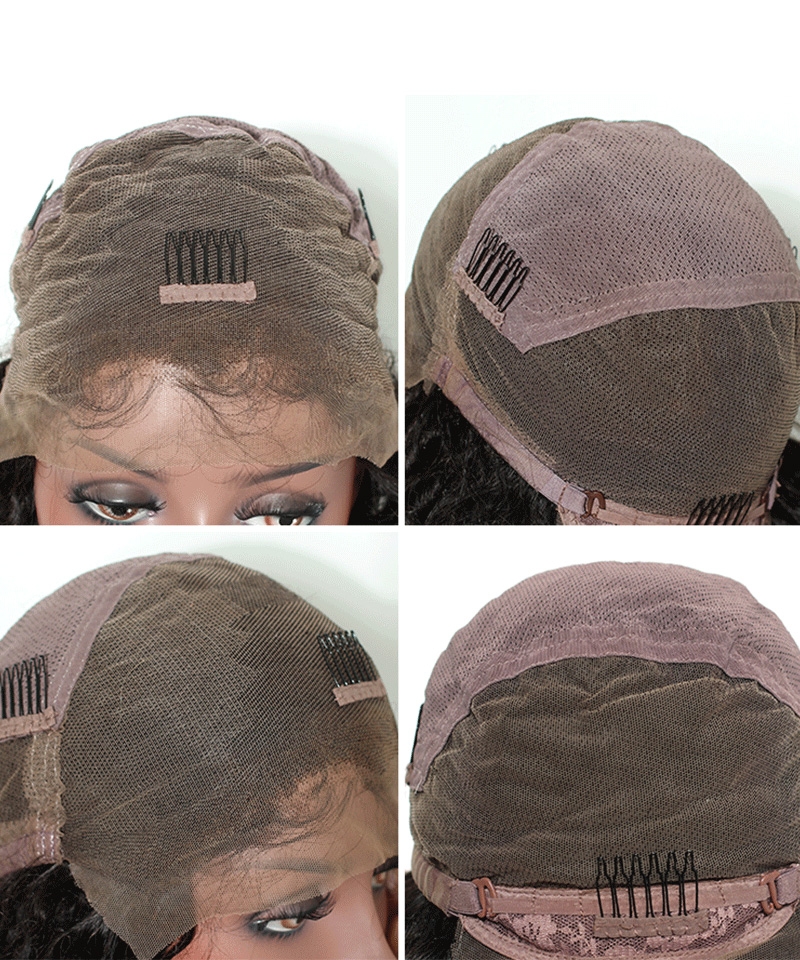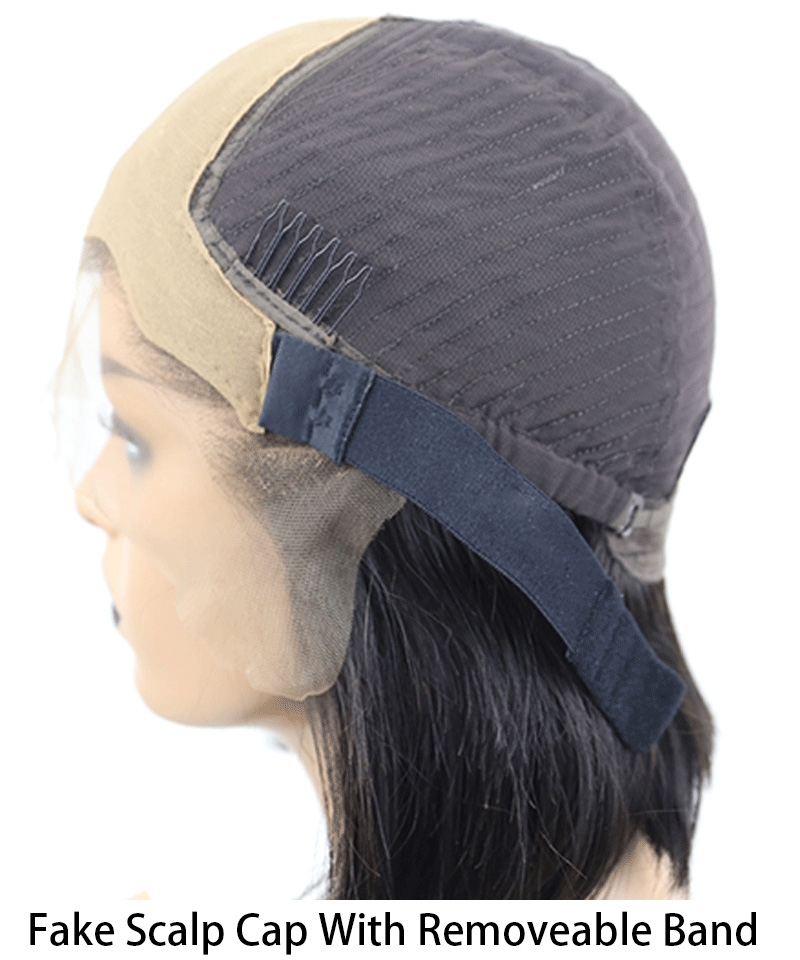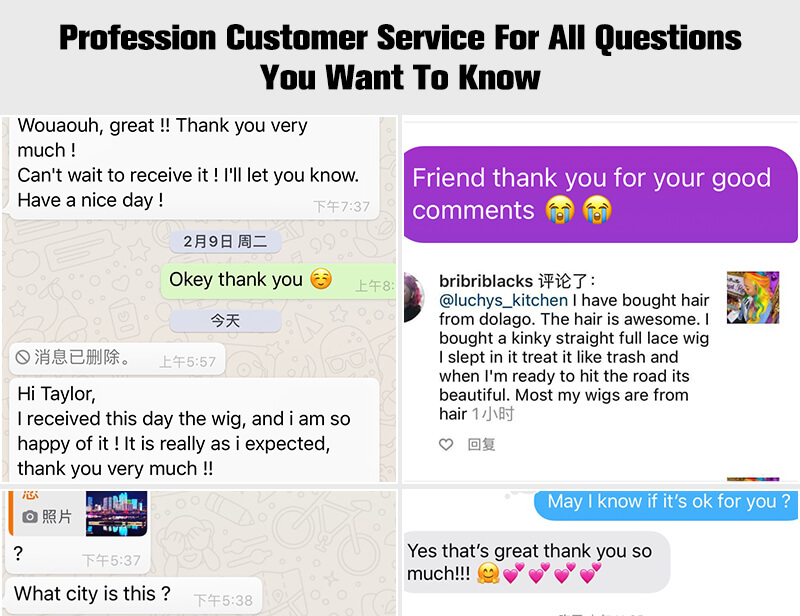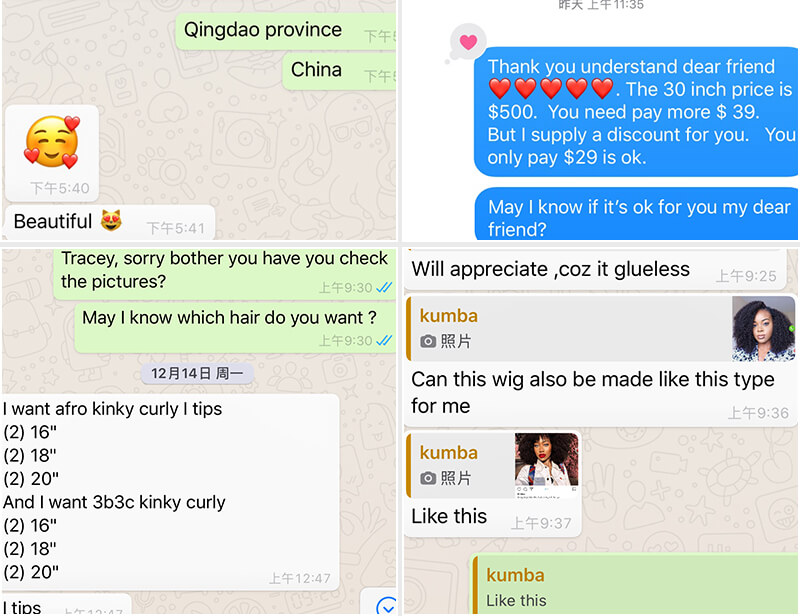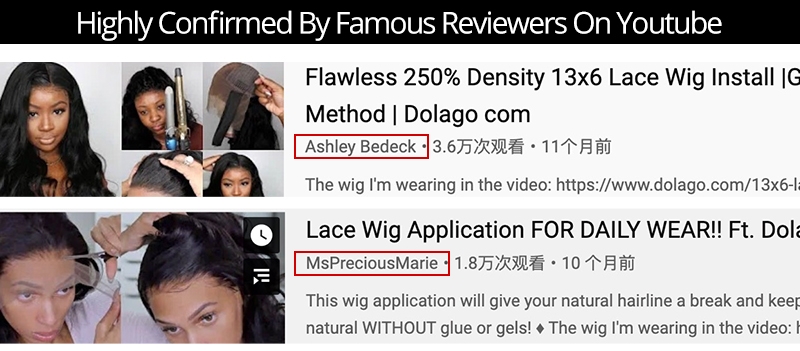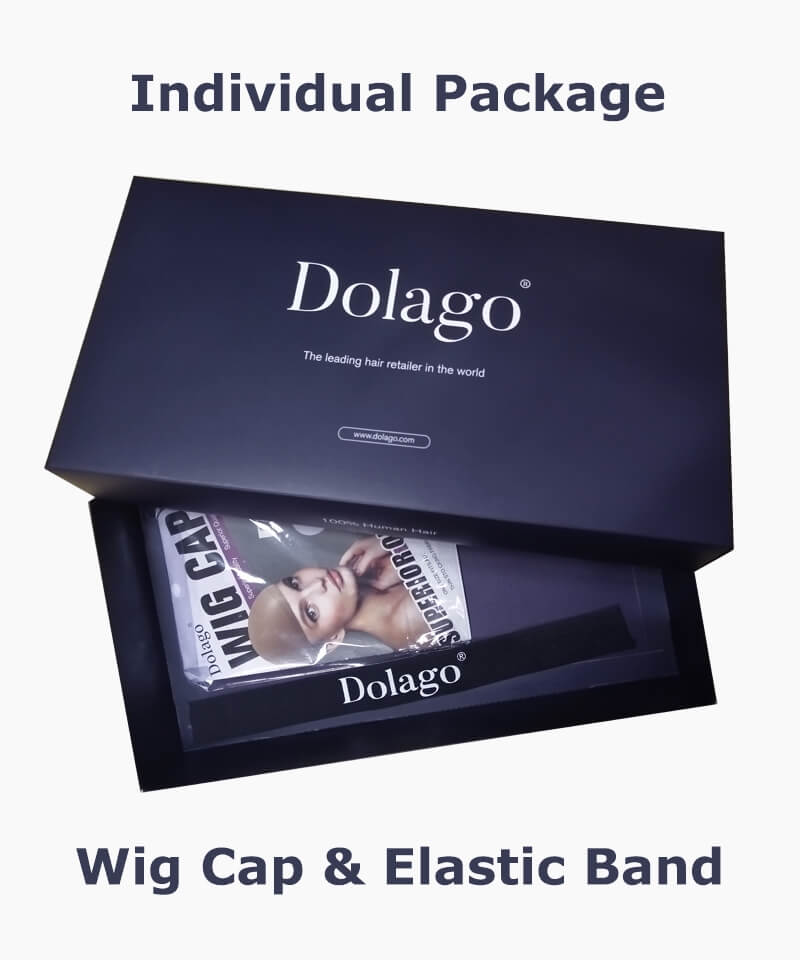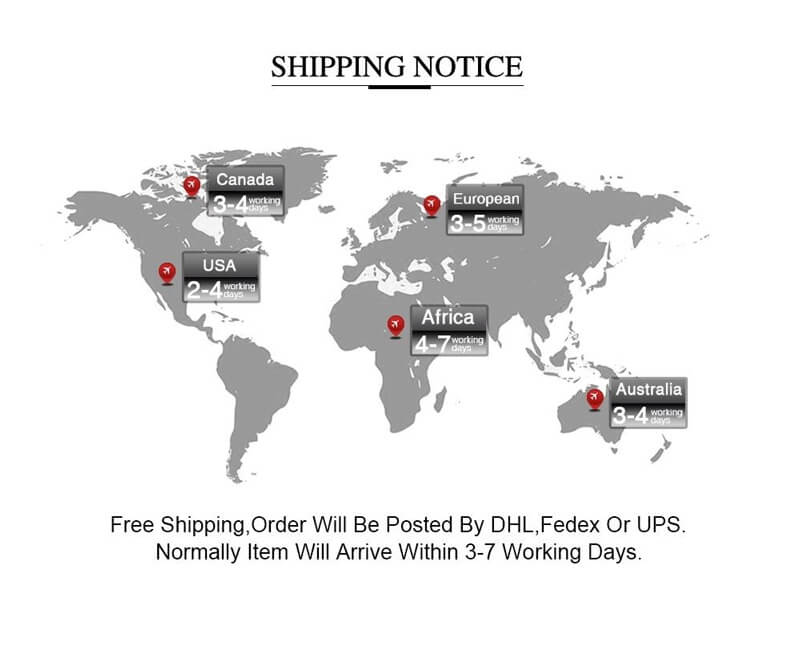 Tips & Tricks
Wash or rinse all human hair products and style before wearing. Human hair is not ready to wear out of the box.
Rinsing with hot water will damage the cap.
Do not dry on a solid form or mannequin head to avoid stretching the cap.
We do not recommend sleeping, showering or swimming while wearing the wig.
Store the wig on a wig stand to avoid unwanted kinks or crimps.
Lace is delicate and should not be tugged or pulled.
Avoid brushing the hair when wet to prevent damage.
Any cutting or chemical processes, such as perming or coloring, should be done by a professional hair stylist. We do not recommend lifting or bleaching human hair; depositing color provides the best result.
Frequently Asked Questions
Can you wear this wig in a ponytail ?&nbsp

Yes you can wear it in a ponytail. The hairline will look natural in the back.
Does this wig come pre-plucked ?&nbsp

Yes it's pre-plucked to simulate natural hairline.
Does this wig come with hair combs to secure on your head?&nbsp

Yes , it comes with 4 combs and also an adjustable straps to help secure it.
Does it hold curls nicely?&nbsp

Yes it does. We use high quality human hair and you can easily style it like your own hair. It will hold curls if you style it the right way.
Are the knots bleached? &nbsp

Yes the knots are lightly bleached. Please do not try to bleach it more. It may cause shedding issues.
What people are saying
love the hair

I've dyed this hair with box dye to get it a shade or 2 lighter than the natural off black color it came in since that's too dark for my skin tone, bleached the knots 3x, and dyed the roots again since the bleach on the knots ran through to the roots. This hair has held up through it all with little to no shedding and is STILL silky soft and shiny. Not "wig" shiny. "Healthy hair" shiny. I'm a beginner at this so that's why I had to do so much to it to fix my mistakes. I haven't put any hot tools on it yet since I like the natural look of it when it's washed. It becomes a little fluffy with a slight wave to it. I can tell it will be easy to straighten though. I didn't bring the baby hairs out on this unit yet but I didn't feel I needed to cause of how natural it looks. I'm like 5'3, 5'4 btw so you can see where it falls on my height. Oh! And I did no plucking to the hairline. Definitely came preplucked.


This hair is worth every penny

This hair is worth every penny I waited a week before I reviewed it . it has minimal shedding it also holds curls very well takes heat well. it was very full and it also has a natural look to it after washed the hair . I love this hair a lot and would recommend it the sell was always on point and helped with every question I had . this wig has so much parting space it is very beautiful .

left

right

love the hair

I'm absolutely in love with this wig! It's thick. Soft and beautiful! It fit perfectly and even came with a band as well as its adjustable. Shipping was great! Came sooner than expected. Usually thinks take longer to get to me here in Hawaii, but it came fast! Can't wait to order another.

left

right

Highly recommend!

Must Giving dolagohair All 5 stars! This is my second time order, I'm so happy with the purchase, firstly I got 12inch from the seller, I'm late on giving feedback because I liked to wear the wig out for awhile before I make my decision on the hair. I order a medium cap size and it fit perfectly. Knots on edges are already bleached which is a plus. I haven't had any issues with tangling at all after all the processing I've done. I love this wig, it's soft and full, true to density 180% not see it but need measure weight, i cut the end to made style, its really layered!! I love full lace wig, you can part it all the way through the wig, and make any hairstyle that you want. Highly recommend!

absolutely beautiful

This is my second time purchasing this hair. my 1st wig was 16 inches and I have worn it for 2 months Washes very well, doesn't mat or tangle in the back. I wash with OGX Moroccan argan oil shampoo and conditioner let it air dry and it is absolutely beautiful. This hair curls without alot of product, just light hairspray to hold.I ordered the 18 in and it is just as beautiful and with proper care this wig will last a long time. Shipping was super fast in in 3 business days. Thanks Lisa

left

right

omg its so pretty

love this wig omg its so pretty and the hair quality is Amazing no tangles no shedding everyone keeps asking where i got it. This hair is beautiful. I got two and my sister colored hers and it took color beautifully.This wig is perfect I love it and I give it 1000 stars.


left

right

Very nice wig.

Very nice wig. Its my first full lace wig. Has the typical initial shedding but once i washed and brushed it, no more shedding so far. The knots were actually dyed. I didn't need to do it which was great because most of them say the knots are dyed and they are not. The shipping was lighting speed. I ordered late Tuesday night and received my wig on Friday. They shipped it out within hours of me ordering. Great overall purchase experience. The customer service with this vendor is FANTASTIC! I have not once, in the years I have been buying off of Aliexpress, had a vendor to call me to confirm my order to ensure they are providing the correct product and that I am satisfied. This store is truly UNIQUE! I will definitely be buying from them again as I am sure that if I ever have any problems they would be more than willing to resolve them!

Wig is beautiful and lightweight, full, with no fly aways.

Had this hair for about two or three weeks now. Came quickly i ordered early Wednesday morning came in Friday before noon. Wig is beautiful and lightweight, full, with no fly aways. I will be ordering it again. I definitely recommend.

left

right

This hair is beautiful!

This hair is beautiful! The seller contacted me the day I ordered and the day it shipped. The hair is really good quality. By far. The unit is very thick, It came pre-plucked but I plucked more, added a band and powder to the lace to help with blending. No tangling and minimal shedding.


left

right

Will definitely purchase from here again.

Fast shipping, received in 3 Business days and no duties. Hair is silky and pretty straight right out of the box. the hair is beautiful. Perfect length for me (4'9" and reaches my waist). The "hair line" is a good shape and the baby hairs are a perfect length to trim or gel down. I don't have it laying flat in the last picture, just showing hair quality, will try to post a follow up picture once on properly. Communication with seller was on point from start to finish. Will definitely purchase from here again.

left

right