WHY CHOOSE HD LACE WIGS?
HD lace front wigs are called "high-definition lace", and it is also called Swiss lace, which is a royal lace material. Among all the lace materials, the highest quality, the thinnest texture, lighter than transparent lace, and more invisible and soft, when HD lace is fused with the scalp, it is invisible and undetectable. It looks very natural and ensures you have an imperceptibly realistic hairline, people hardly notice it after wearing HD lace wigs.
Compared with transparent lace, HD wigs allow us to reveal our natural skin color. It is impossible for others to see that we are wearing a wig, and there is no obvious dividing line on the hairline. When your skin touches the HD lace, you will noticeably feel that the HD lace is softer and more comfortable. After wearing the best human hair wigs online for a long time, the scalp will not be itchy, because the HD lace has enough breathability and natural.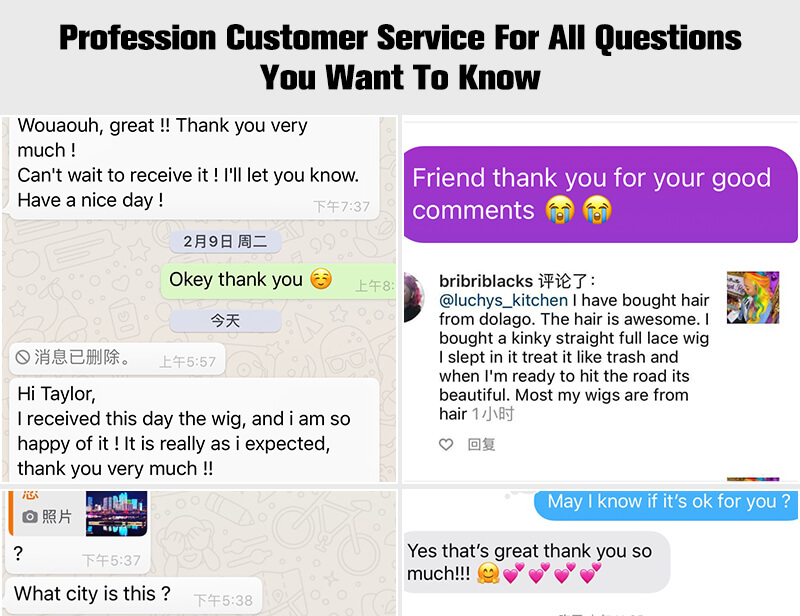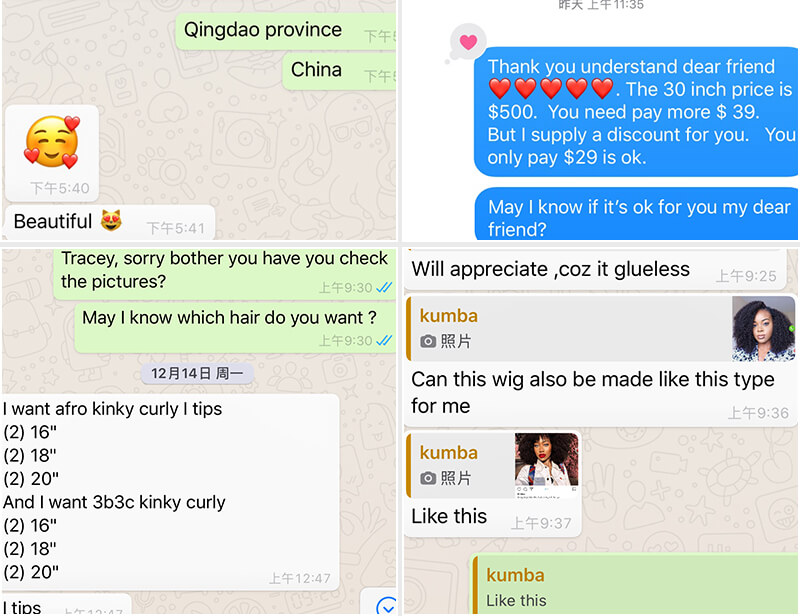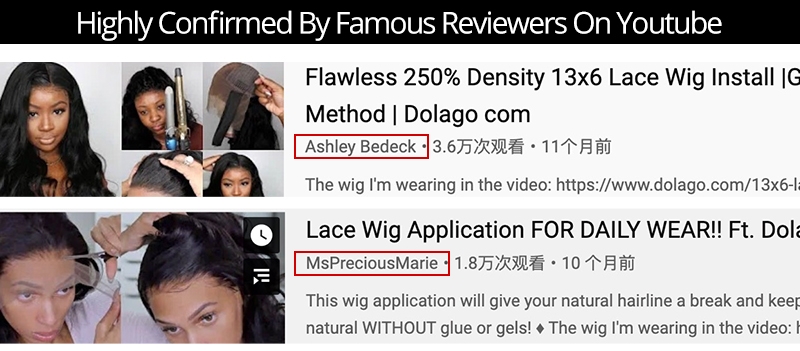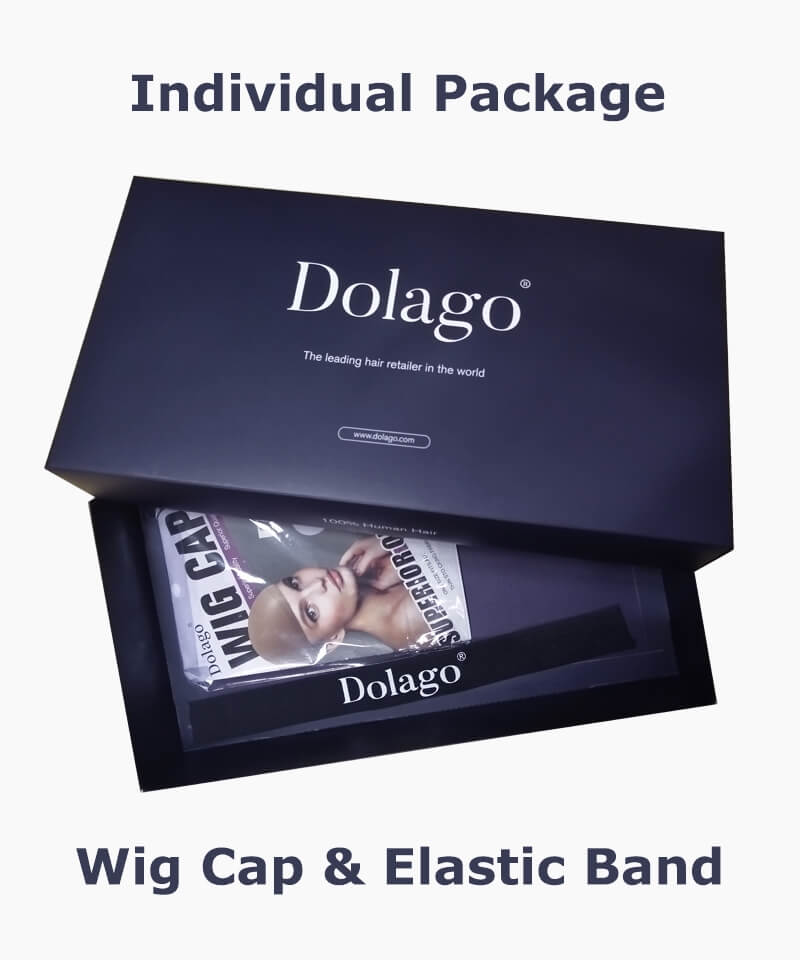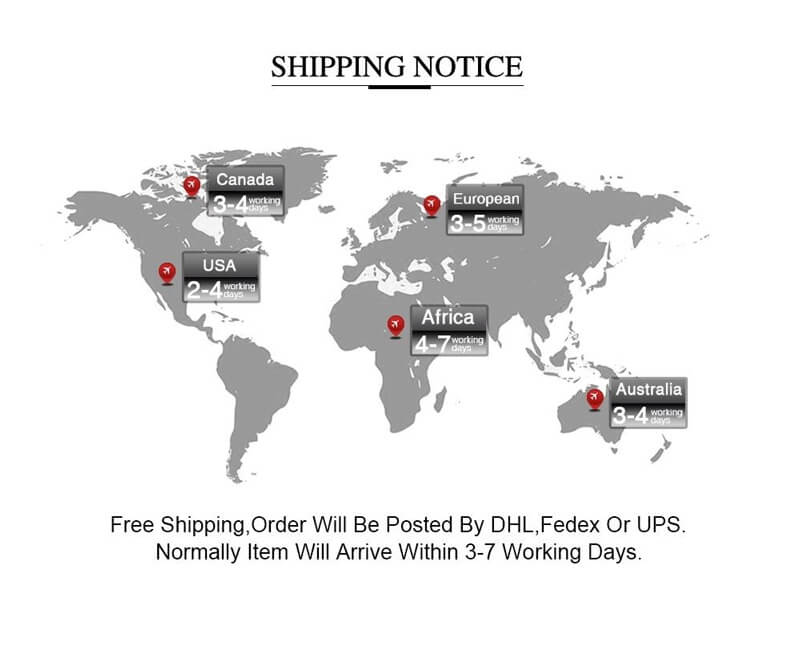 Tips & Tricks
Wash or rinse all human hair products and style before wearing. Human hair is not ready to wear out of the box.
Rinsing with hot water will damage the cap.
Do not dry on a solid form or mannequin head to avoid stretching the cap.
We do not recommend sleeping, showering or swimming while wearing the wig.
Store the wig on a wig stand to avoid unwanted kinks or crimps.
Lace is delicate and should not be tugged or pulled.
Avoid brushing the hair when wet to prevent damage.
Any cutting or chemical processes, such as perming or coloring, should be done by a professional hair stylist. We do not recommend lifting or bleaching human hair; depositing color provides the best result.
Frequently Asked Questions
Can you wear this wig in a ponytail ?&nbsp

Yes you can wear it in a ponytail. The hairline will look natural in the back.
Does this wig come pre-plucked ?&nbsp

Yes it's pre-plucked to simulate natural hairline.
Does this wig come with hair combs to secure on your head?&nbsp

Yes , it comes with 4 combs and also an adjustable straps to help secure it.
Does it hold curls nicely?&nbsp

Yes it does. We use high quality human hair and you can easily style it like your own hair. It will hold curls if you style it the right way.
Are the knots bleached? &nbsp

Yes the knots are lightly bleached. Please do not try to bleach it more. It may cause shedding issues.
What people are saying
The hair is extremely soft and true to length. No shedding nor does it tangled. Will definitely order again.

The hair is extremely soft and true to length. No shedding nor does it tangled. Will definitely order again.

left

right

this is an amazing hair wigs for me

this is an amazing hair wigs for me

left

right

I haven't installed the hair yet and I'm already in love with it! It's super soft, true to length and it sheds only a tiny bit but that's nothing to complain about at all. I ordered the 13x6 frontal, 28 inch, and 180 density.

I haven't installed the hair yet and I'm already in love with it! It's super soft, true to length and it sheds only a tiny bit but that's nothing to complain about at all. I ordered the 13x6 frontal, 28 inch, and 180 density. It also came pre-plucked but ima go in a little more for a more natural look. The deep parting space is perfect. The seller was also very sweet and good at communicating with me. I'll most definitely be ordering here more! Will take updated pictures real soon!

left

right

I received my wig a week after my purchase so the shipping was fairly quick, the hair was true to length, good quality, and the knots bleached fast. The seller keeps good communication and even sent me a picture of my wig before it shipped.

I received my wig a week after my purchase so the shipping was fairly quick, the hair was true to length, good quality, and the knots bleached fast. The seller keeps good communication and even sent me a picture of my wig before it shipped.

left

right

it real a quality hair vendor and i love my wig

it real a quality hair vendor and i love my wig

left

right

I am so in love. The seller always get me right and shipment is very fast! They will not let you down! The communication is amazing! The hair is very good quality, hardly sheds.

I am so in love. The seller always get me right and shipment is very fast! They will not let you down! The communication is amazing! The hair is very good quality, hardly sheds.

left

right