What Is a Cheap 360 Lace Front Wig?
The 360 ​​Lace Front Wig is surrounded by lace wraps the entire hairline from start to finish and attaches to the perimeter of the wig, which makes real hair look like it's grown from your own scalp. The 360 ​​Lace Front Wig measures 22.25" x 4" x 2". 22.25 inches is the circumference from ear to ear, 4 inches is the width in the front, and 2 inches is the width at the back and sides. The middle part of the wig is sewed with a piece of elastic mesh cap so that you can tie a high ponytail hairstyle without worrying about revealing the secret of the human hair front lace wig.
It's all in the details
360 Lace Wig is pre-sewed with 360 lace frontal and bundles. There is a 5-inch parting space in the front and 2 inches in the back. You can easily achieve deep parting, high ponytail, or up-bun styles. It has a very natural-looking pre-plucked hairline. Its price is much lower than the full lace wig but could function just like one. It's a highly recommended beginner-friendly wig.
Fast shipping & 7-day returns
All prices on the website are without shipping costs. Special countries need to check the exact shipping cost, Usually, it needs 2~3 days to ship to US UK and Canada. 5~7days ship to European. You can exchange or refund your order within 7 days If this hair is still in good condition, please don't cut the lace if you want to return it.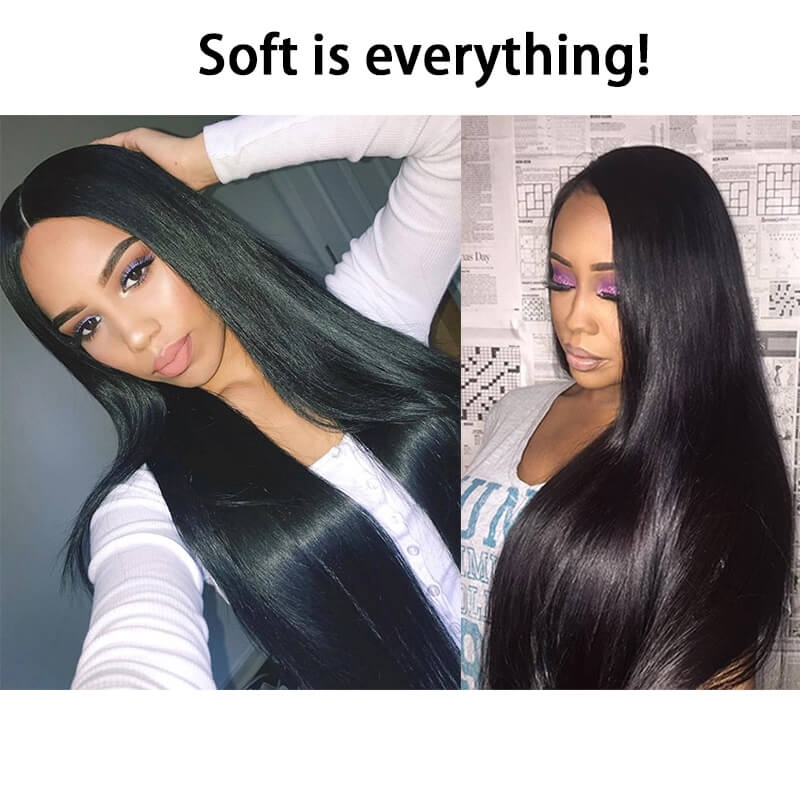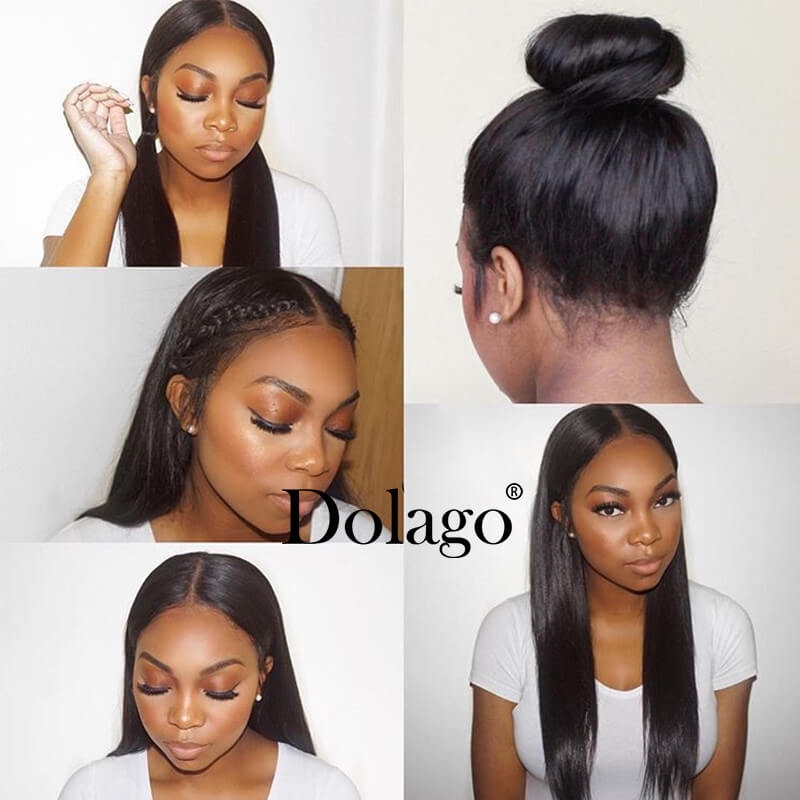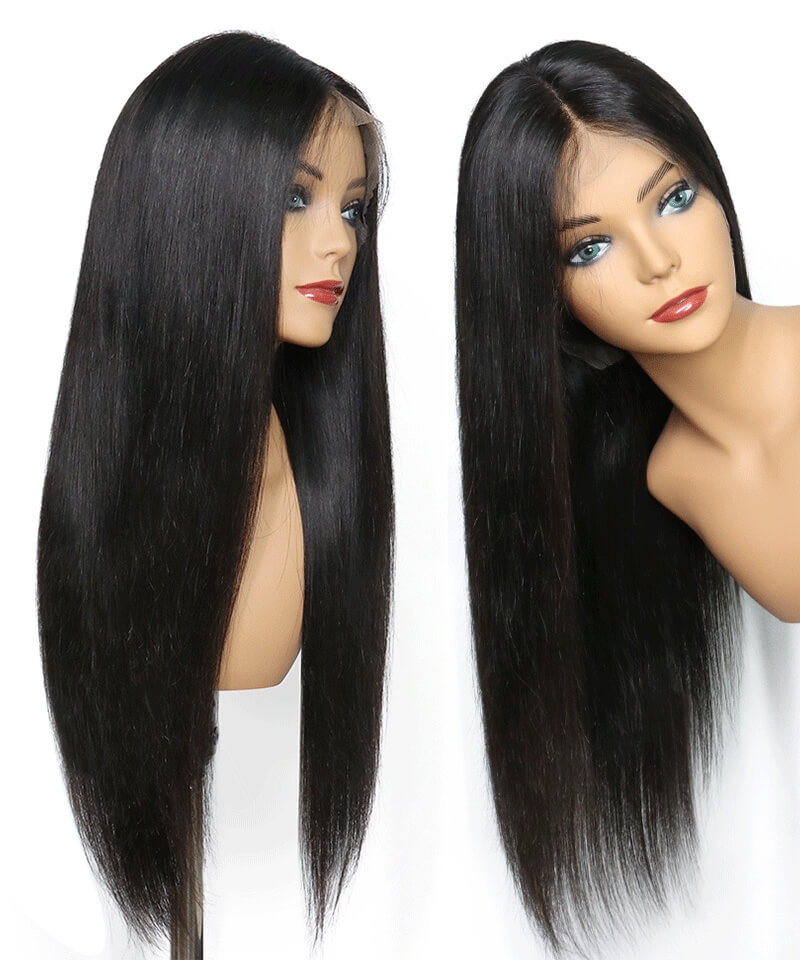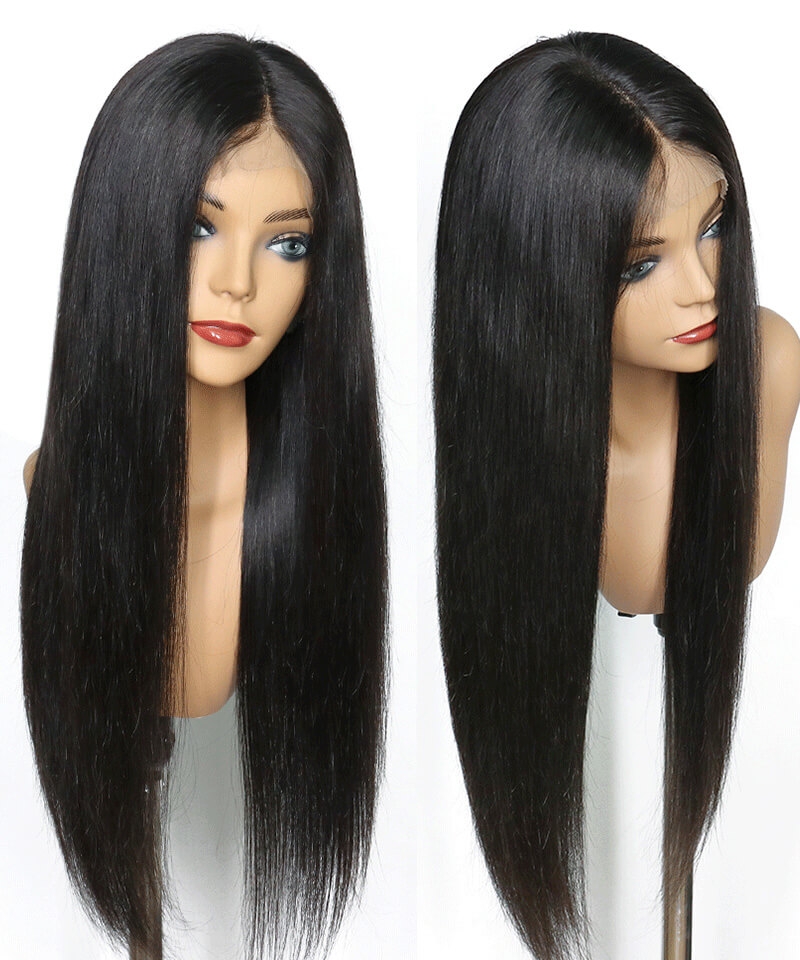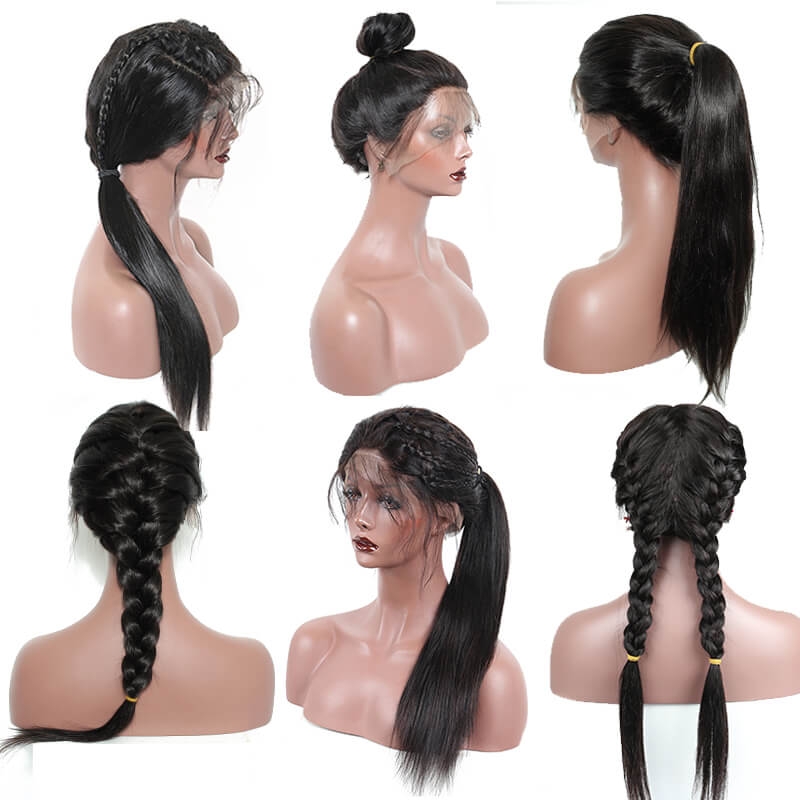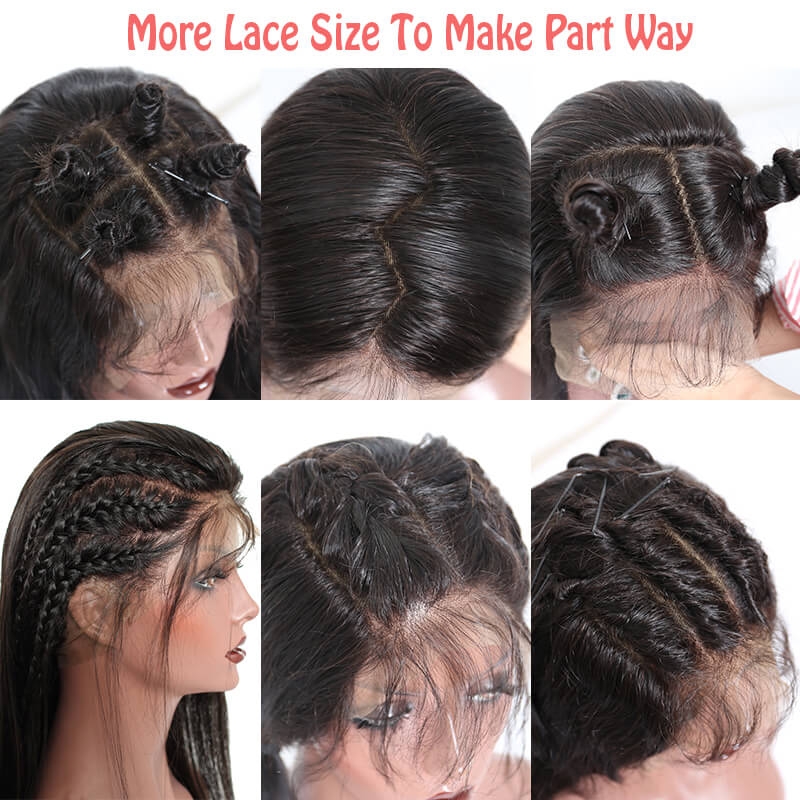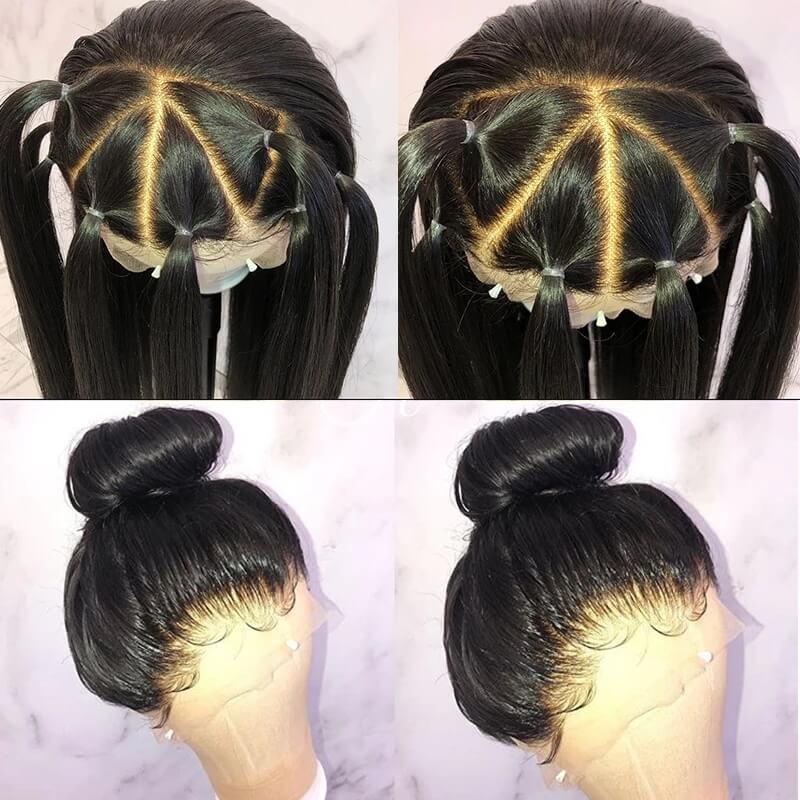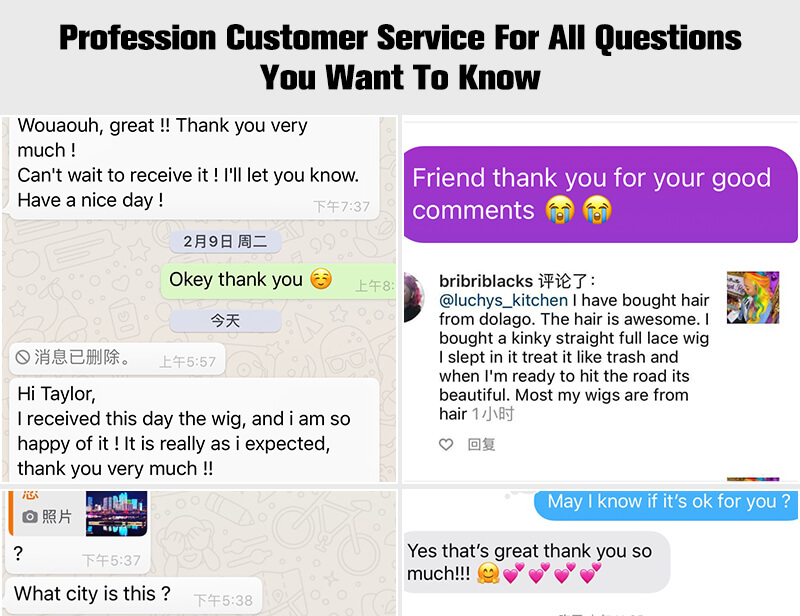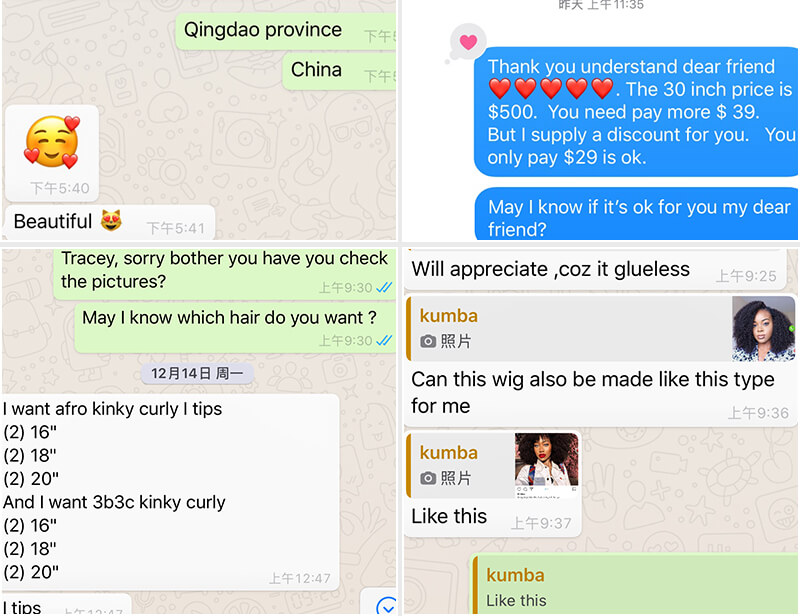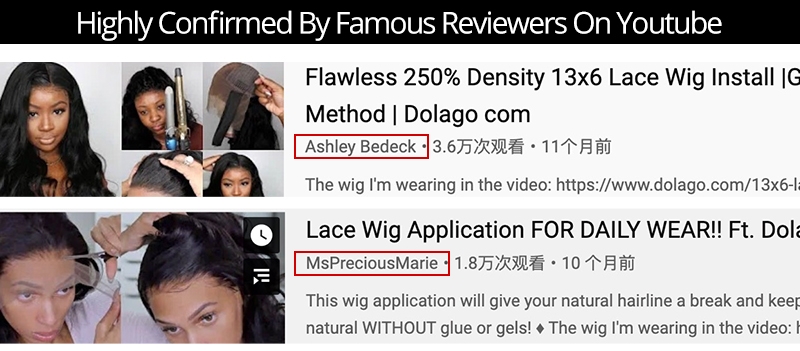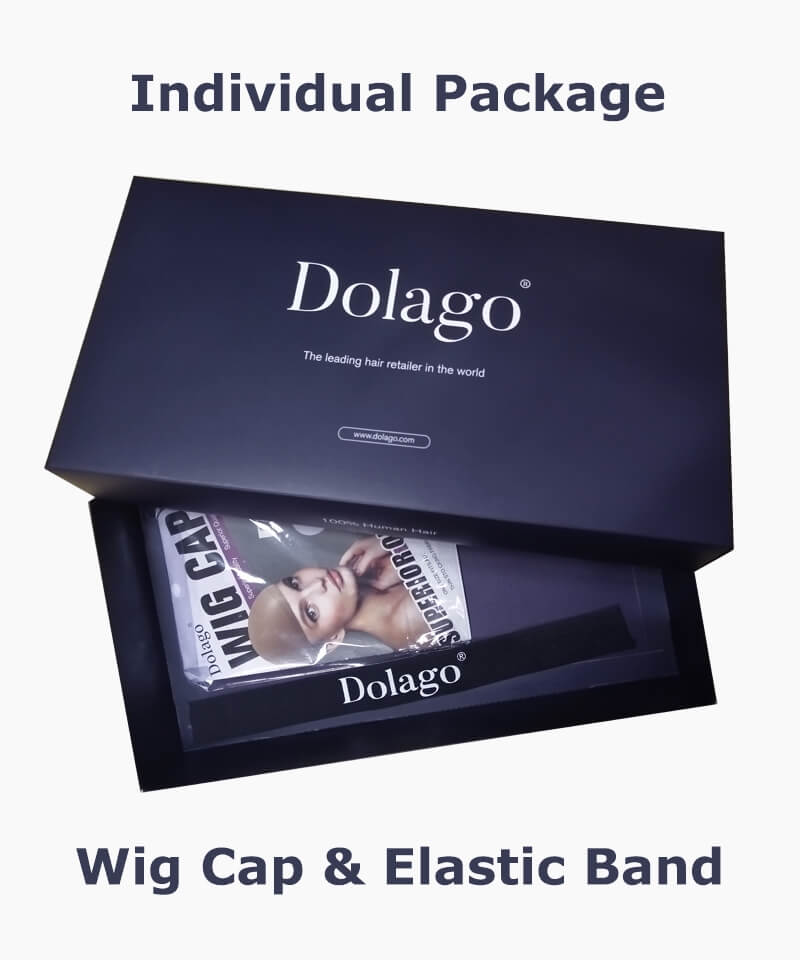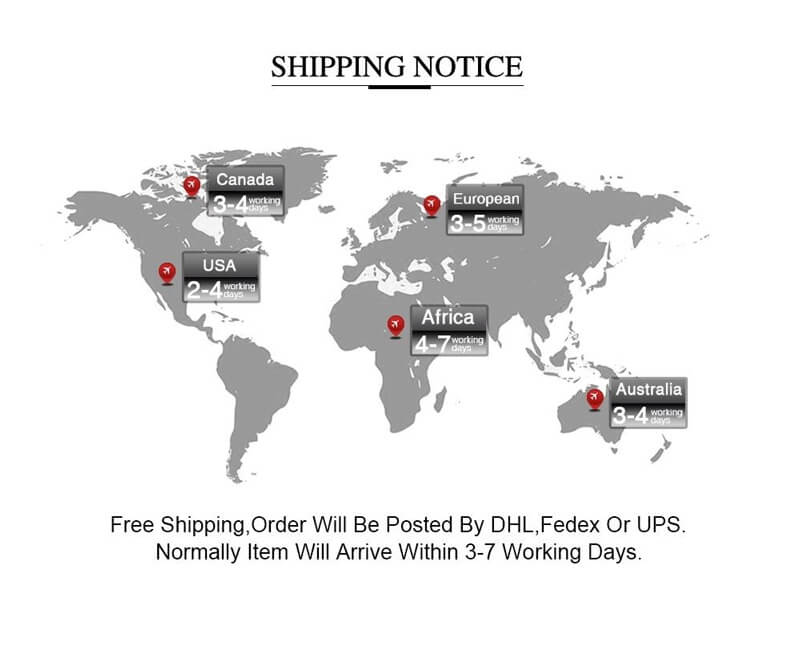 Tips & Tricks
Wash or rinse all human hair products and style before wearing. Human hair is not ready to wear out of the box.
Rinsing with hot water will damage the cap.
Do not dry on a solid form or mannequin head to avoid stretching the cap.
We do not recommend sleeping, showering or swimming while wearing the wig.
Store the wig on a wig stand to avoid unwanted kinks or crimps.
Lace is delicate and should not be tugged or pulled.
Avoid brushing the hair when wet to prevent damage.
Any cutting or chemical processes, such as perming or coloring, should be done by a professional hair stylist. We do not recommend lifting or bleaching human hair; depositing color provides the best result.
Frequently Asked Questions
Can you wear this wig in a ponytail ?&nbsp

Yes you can wear it in a ponytail. The hairline will look natural in the back.
Does this wig come pre-plucked ?&nbsp

Yes it's pre-plucked to simulate natural hairline.
Does this wig come with hair combs to secure on your head?&nbsp

Yes , it comes with 4 combs and also an adjustable straps to help secure it.
Does it hold curls nicely?&nbsp

Yes it does. We use high quality human hair and you can easily style it like your own hair. It will hold curls if you style it the right way.
Are the knots bleached? &nbsp

Yes the knots are lightly bleached. Please do not try to bleach it more. It may cause shedding issues.
What people are saying
Beautiful soft and the length what I have ordered I am satisfied.. Thank you I go definitely more order

Beautiful soft and the length what I have ordered I am satisfied.. Thank you I go definitely more order

high quality hair wig seller brand

Yes !!! I must say that I got quality 100% human hair wigs for the texture that I loved.

left

right

I absolutely love this hair.

I'm usually hesitant about buying hair on here but this wig is actually one of the best ones I've ordered on this site. Shipping was fast, no shedding, no weird smell, and the hair was really soft with a lot of luster. It stayed the same even after I washed it. And i also curl the hair by myself, really amazing hair, though it says 150% density, to me it's still seems a bit thin. Other than that the hair is great. I will definitely be getting more hair from here.

I'll take better pictures once installed but guys this wig

Ok so I just got my hair and I haven't glued it or customized it or anything but GIRLLLLLLLLLLLL ! Omg it's so soft and thick. I got the 360 150% density 22 inch wig and I'm like shook. I'll take better pictures once installed but guys this wig . Will be ordering again. Shipping was quick seller was good omg I'm freaking out lol

I am satisfied with my order

I am satisfied with my order. The locks are soft and faithful to the description. The delivery was fast and I put a good point also for the professionalism of the seller who does not hesitate to keep us informed of the tracking of the delivery. I recommend without hesitation.thank u so much Lisa

the hair is really nice

Overall, the hair is really nice, it is very soft and I can run my fingers through it easily. However, I would say the hair in the frontal is shorter than the rest of the wig but it's not that noticeable. The packaging was very professional and came with eyelashes and some information on how to maintain the hair etc.it is really helpful, thank u so much dolago, will ordering soon!!!

I've gotten SOOO many compliments on This wig it's amazing

Going on a week and I have worn this hair everyday since. Minimal shedding and still soft as ever. Sewed in an elastic band and I'm on my way. I've gotten SOOO many compliments on This wig it's amazing. I've never been complimented like that from a wig! The hair is still silky soft . Omg I LOVE THIS HAIR

The hair is astoundingly soft and I couldn't be more pleased,

I ordered 22 inches, . My first wig ever and I'm very satisfied! I will order from here again, hands down. It's soft, minimal shedding, even after dying it darker it's still soft, it curls so beautifully, and it's nice and thick. It doesn't even tangle. I loveeee this wig, I plucked a middle part and plan to bleach the knots soon. If you want to keep up with how long this lasted for me follow me on Instagram:nisha.lovee

soft and no shedding

Hair is extremely soft and true to length . Light shedding but overall a beautiful wig . The hair is full from root to tip which is amazing. No shedding or fly aways near root. The cap however isn't for big head girls like myself but it will do so make sure that you have a flat base to apply your wig unto first.I was nervous to choose this wig however I have recommended to all of my friends .

it's super soft and it barely sheds

This is my second time buying from dolago hair and I love it. I recommend buying their hair. Super soft, little to no shedding, and lace melts perfectly. Came in the mail in 3 days. it's so soft and silky and longer than I excepted. I ordered 22 inch and it reaches my butt. This is my 2nd wig from iseehair I will be buying againCan't wait to purchase from you guys again.