When it comes to hair extensions, full lace wigs are one of the most popular choices. They're loved for their natural-looking results and versatility, but one of the most common questions asked about them is, "Are full lace wigs more comfortable?"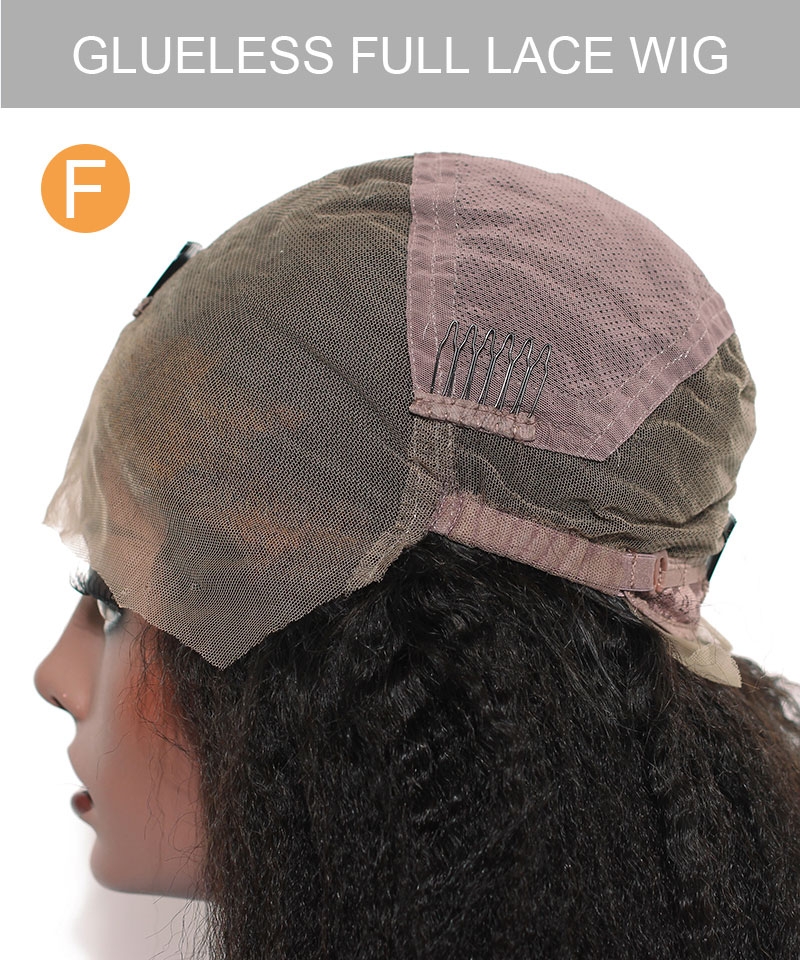 The answer to that question is a resounding yes! Full lace human hair wigs can be incredibly comfortable to wear and allow you to wear your hair in virtually any style. In this article, we'll discuss why full lace wigs are more comfortable and how you can make sure you're getting the most out of your full lace wig.
What Makes Full Lace Wigs More Comfortable?
Glueless full lace wigs are made from a thin and lightweight lace material that is applied to a cap. This allows the wig to be breathable and flexible, making it much more comfortable to wear than other hair extensions.
The lace also allows the wig to move naturally with your head, creating a more comfortable and secure fit. The cap also helps to provide additional support and security, making it easier to wear your wig for longer periods of time.
In addition, full lace wigs are much lighter than traditional wigs, which can be a great relief to those with sensitive scalps. Since they're lighter and more flexible, they don't put as much pressure on your head and scalp, making them more comfortable to wear.
How to Make Sure You're Getting the Most Out of Your Full Lace Wig
If you want to ensure that your full lace wig is as comfortable as possible, there are a few things you can do. First and foremost, make sure that your wig is fitted properly. It should be neither too tight nor too loose, as this can cause discomfort.
In addition, make sure that you're using the right type of adhesive. Some adhesives can be quite harsh on the skin, so it's important to choose one that is specifically designed for full lace wigs.
Finally, make sure to keep your wig clean and properly maintained. Regularly shampooing and conditioning your wig can help to ensure that it remains comfortable and secure. Additionally, make sure to keep your wig away from heat and direct sunlight, as this can cause the lace to break down prematurely.
Full lace wigs can be incredibly comfortable to wear, and they offer a natural-looking and versatile style. With the right care and maintenance, you can make sure that your full lace wig remains comfortable and secure. So, if you're looking for a comfortable and stylish hair extension, a full lace wig is definitely worth considering.