i tip hair

is a

kind of human hair extension

for turning short hair into long hair.
Because I tip hair needs to be linked to the real hair of the client by means of the tool, so when performing perm dyeing, be careful not to perm the hair extension ring Or it will cause hair loss and other problems. So now the question is, how should I dye I tip hair extension when I want to change the color of my hair? First of all, before dyeing i tip hair extension, you must understand the material of i tip hair, because, under normal circumstances, i tip hair is usually Remy human hair material, so generally you can't dye very light colors if you need to dye very light Color, then you need to choose virgin i tip human hair, otherwise the dyeing effect will not be very good. How To Dye I Tip Human Hair Extensions At Home? When dyeing i tip hair extensions, there are generally two situations, one is to dye first and then wear, the other is to wear first and then dye.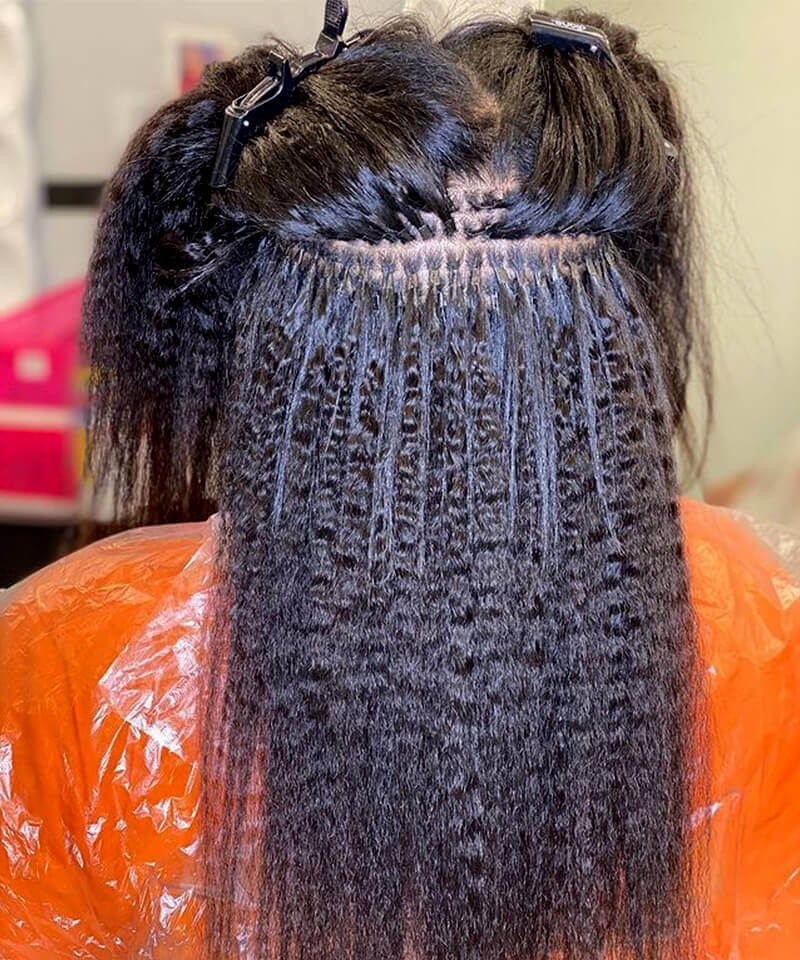 Second, When you are dyeing i tip hair extensions, you need to pay special attention. One part is your own hair and the other part is the tip hair attached to your hair. Therefore, pay special attention to the dyeing process. In view of this situation, we recommend that you only dye i tip hair when dyeing so that it will not damage your own hair.
Third, when we do dyeing processing of the i tip hair extensions, the ombre color dyeing is the best choice. It is easy to dye into ombre colorful hair styles when wearing the i tip human hair extensions.