Lace front wigs are a popular choice of wigs for many women, as they offer a more natural look than traditional wigs. These wigs are made with a sheer lace material that is hand-tied to a thin, breathable cap. This allows the hair to look as if it is growing directly from the scalp, providing a more realistic appearance.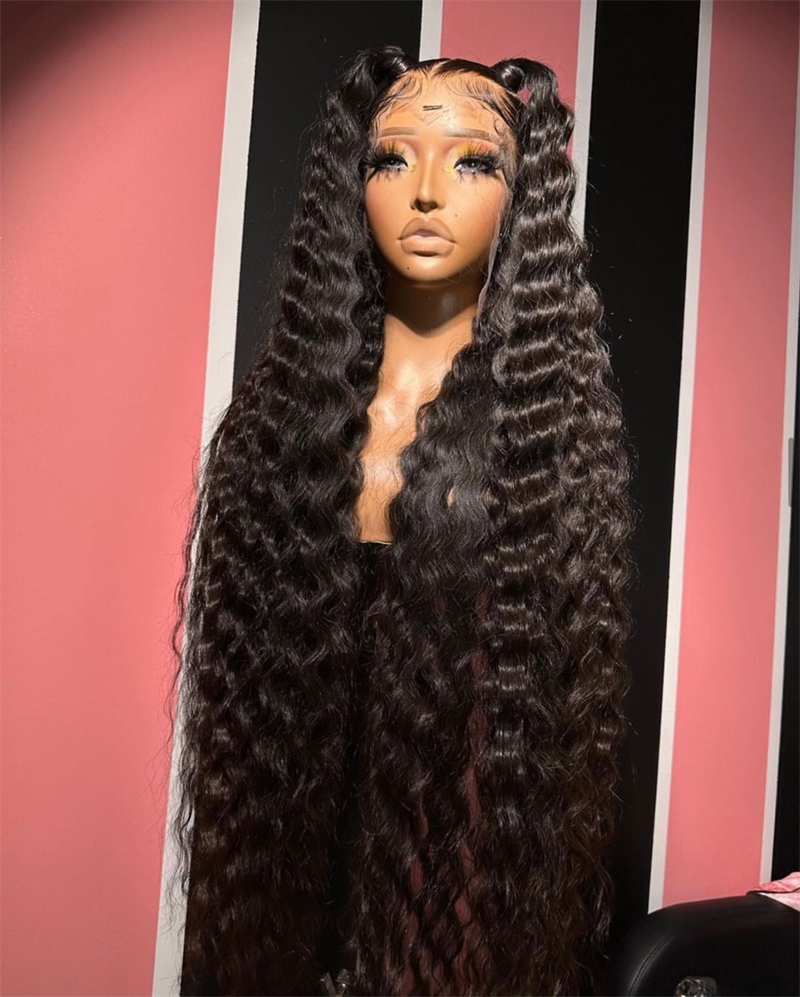 Glueless lace front human hair wigs are usually made of synthetic or human hair, and come in a variety of colors and styles. The most popular types of lace front wigs are full-lace wigs, which cover the entire head, and lace frontals, which only cover the front of the head.
When choosing a lace front wig, there are a few things to consider. First, you need to determine if you want human hair or a synthetic wig. Human hair wigs are more expensive, but they can be styled, colored, and cut to create a more natural look. Synthetic wigs are less expensive, but they cannot be styled or colored.
Once you've chosen the type of frontal wigs, you'll need to determine the size and shape of the wig. The size of the wig is determined by measuring the circumference of your head, including the forehead, temples, and nape. You'll also need to measure the length you want the wig to be.
When shopping for a lace front wig, it's important to look for one that fits your head properly. Look for a wig that is made from quality materials, as this will help ensure a more natural look. Also, look for a wig that has adjustable straps that allow you to customize the fit.
When wearing a front lace wig, it's important to take care of it properly. It is important to wash the wig regularly and to keep it free from tangles and knots. You should also use a wig brush to gently detangle the hair.
It is also important to use a wig cap when wearing a lace front wig. This can help to keep the wig in place and prevent it from slipping off. A wig cap is usually made of thin, breathable material and can be purchased at most beauty supply stores.
When applying a lace front wig, you should begin by applying a thin layer of wig glue or tape to the back of the wig. You should then position the wig on your head and press the wig into place. Once the wig is secure, you can then use a comb to smooth out any hair that is sticking out.
To ensure that your lace front wig looks natural, you should trim any excess hair around the edges. This can be done with a pair of scissors or a razor. You should also make sure that your wig is not too thick or thin. Too much hair can make the wig look unnatural, while too little hair can cause the wig to slip off.
When styling your lace front wig, you should avoid using a curling iron or blow dryer. These tools can cause damage to the delicate lace material. Instead, you should use a wide-tooth comb or brush to style the hair. You can also use a light hairspray or mousse to help keep the hair in place.
Finally, it is important to keep your lace front wig clean. You should shampoo and condition the wig regularly to keep it looking its best. You should also avoid sleeping with the wig on, as this can cause it to get dirty and tangled.
Lace front wigs are a great way to add a natural-looking hairstyle to your look. With proper care and maintenance, your lace front wig can last you for years to come. As long as you choose the right size and style for your head, you can enjoy a beautiful, natural look.