Do you have a human virgin wig that feels dry and tired? Has your natural hair wig become tricky and difficult to manage? This is for those who wear it often because they don't have it, and it can solve a very common problem caused by the scalp of natural oils over time.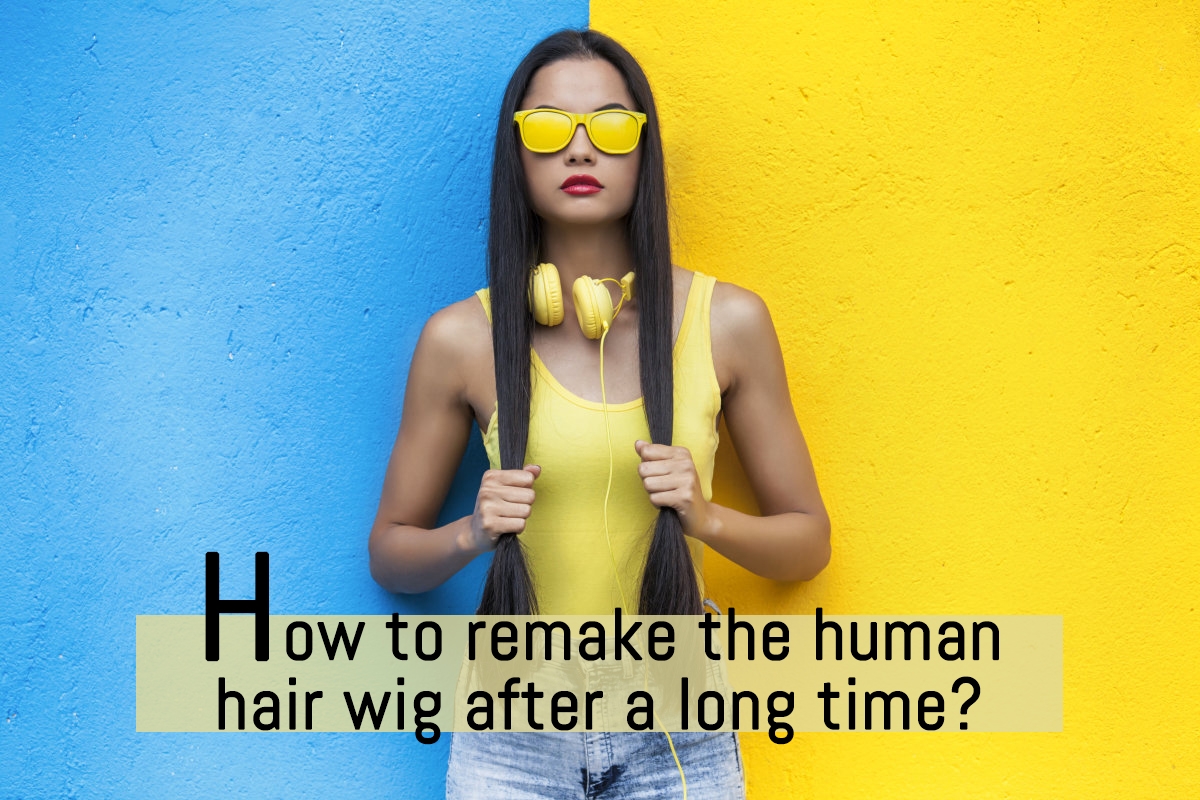 The better the quality of wigs, the more you take care of wigs, and the longer their service life, but this does not protect them from the inevitable deterioration over time.
Is my wig damaged?
Why is my human hair wig dry and tangled?
There are many different factors that can cause this to happen:
1.Poor hair quality
2.Lack of natural oils
3.Hard water contact may cause them to dry out or damaged human hair bundles to fade.
4.Exposure to the sun will make the hair brittle and damage the hair.
5.Exposure to chlorine may also make human hair weave difficult to control.
6.Exposure to sea water may damage hair extension, just like hard water and chlorine.
All these factors play a role to a certain extent, thereby affecting the quality of the hair and affecting the hair in two ways. Generally, the above reasons for exposing the hair to the hair for a long time have penetrated the chemical substance in the case of exposure to chlorides and minerals in hard water and seawater, and its role is to make the hair spin and make it peel away from the smallest natural oil. .
How to make human hair soft again?
Wearing real-life wigs for black women of various qualities, brands and pedigrees will continue to change as you wear them, but they can be restored to their original state with proper care to restore their manageability and appearance.
You will need items
1.Oil
2.Moisturizing conditioner
3.Shampoo
4.Comb
5.Deep Conditioner
6.Shower cap
7I.nsulation spray
8.hair dryer
9.Brush
10.Flat iron or curling iron
11.Scarf
If your lace wigs look tired, you can restore them to life in a few quick and easy steps.
Step 1: pre-wash
Condition the original human hair by applying natural oils (such as coconut oil, extra virgin olive oil or grape seed oil) over the entire length. Or, apply moisturizing conditioner to your hair. Leave the oil or conditioner in your hair for 30 minutes under the shower cap.
Step 2: Wash the wig
Wash your hair with moisturizing shampoo. Use your fingers to carefully clean the scalp between the tracks and rinse thoroughly.
Step 3: Moisturizing Wig
Apply moisturizing conditioner from the scalp to the tips of the hair, and use extra conditioner on the tips of the hair. Let the conditioner sit for two to five minutes before rinsing thoroughly. When rinsing, please use your fingers or comb carefully to remove the tangles in the knitting.
Step 4: Adjust the wig
Apply deep conditioner and let it sit for 15 minutes or longer. Wear a shower cap to absorb heat and help with conditioning, or sit under a clothes dryer. After conditioning, rinse thoroughly, use your fingers to untie the tangles, and squeeze out any excess water.
Comb your hair and let it air dry for about 15 to 20 minutes. Apply moisturizing product all over the length and apply additional product on both ends. In addition, a dime-sized thermal product is used to protect the hair during the styling process.
Step 5: Dry the wig
Use a comb to dry your hair with low heat to help dry the hair. Continue to straighten with a brush.
Use flat irons for straight hair styles, or use curling irons for curls and waves. Start from the front of the head and work backwards until the entire head is complete.
Step 6: While sleeping
Wrap a silk or satin scarf around your head at night to prevent your hair from drying out on cotton pillowcases and sheets. Or, use silk or satin pillowcases and sheets.
Posted in Learn from us By:https://www.dolago.com