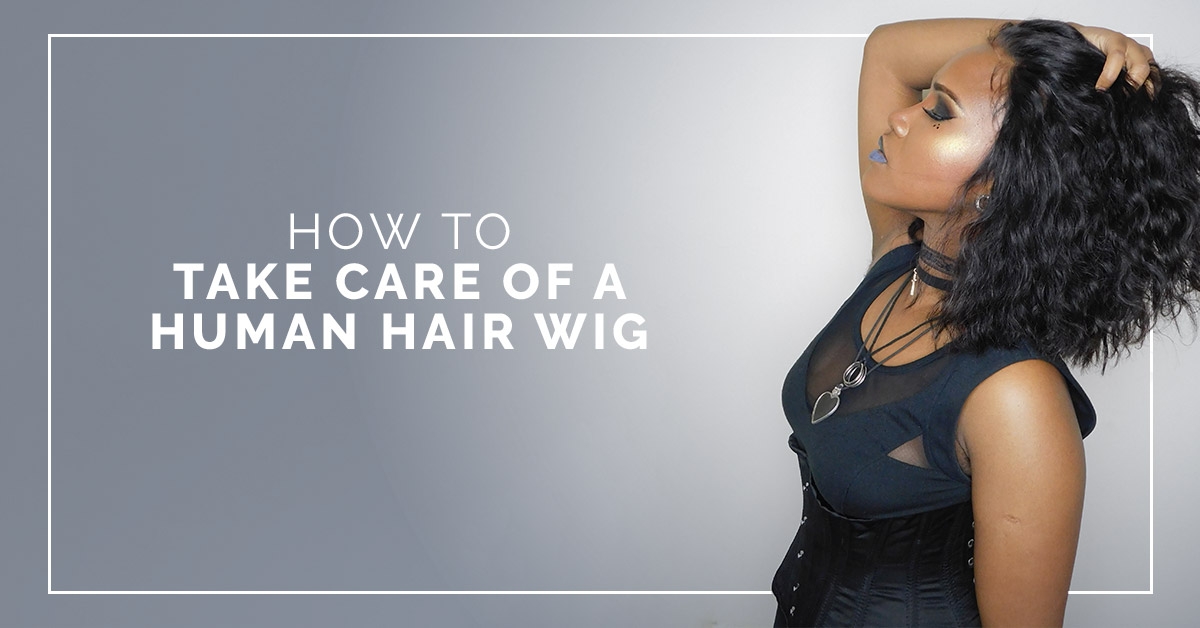 When you purchase a high-quality human hair wig, you want to do everything you can to make sure it lasts a long time. We are known for our wigs arriving quickly (with free shipping worldwide!) and in excellent condition. But how do you keep your wig looking fabulous? Keep reading to learn some basics of wig care!
Start With A Good Wig
Ensuring that the wig you purchase is of a high quality is the first step to a wig that lasts. With Dolago wigs, you can count on our wigs being expertly crafted and designed to last. Our wigs are frequently complimented for their lack of shedding and tangling, which is all achieved during our careful manufacturing process.
Even though we use high-quality human hair in our wigs, wig hair is still more delicate than your natural hair. While our wigs can be styled, washed, and played with, it is still important to treat it delicately to expand the life of the wig as much as possible.
Preparing Your Wig For Washing
Before washing your wig, you should use a wig comb to gently brush out tangles.
Washing Your Wig
Wigs should be washed every 7-14 days if you are wearing it regularly, and the less frequently you wash your wig, the longer it will last. Be sure to only use shampoos and conditioners that are designed for washing human hair wigs.
Protip: Wearing a wig cap under your wig can help you go longer between washes as it prevents some of your scalp oils from penetrating the wig.
Start by rinsing your wig gently with lukewarm or cool water, as hot water can be damaging to wigs. Add a small amount of shampoo to the wig and carefully work it into a lather. Let some of the soapy water run inside the cap, but be sure not to vigorously scrub the cap as this can cause the knots to come loose. You will, however, want to massage some shampoo into the lace frontal of the wig to get rid of any makeup or adhesive residue. Rinse thoroughly.
After rinsing the shampoo out, follow up with a good conditioner. Apply conditioner to the ends of the hair and avoid putting too much conditioner in the cap area. Massage the conditioner into the hair and let it sit for a couple minutes for maximum hydration of the strands. Rinse the wig completely until water runs clear.
Drying Your Wig
After your wig is nice and clean, use a wide tooth comb to detangle the wig from bottom to top. Take your time and be sure not to yank on any tangles. Then, decide how you want to dry your wig. You can either allow the wig to air dry or use a blow dryer to speed up the process. Typically, wigs that are kinky or very curly will have the best curl pattern if they are allowed to air dry.
If you have a curly or kinky human hair wig, you might want to work a curl defining gel or anti-frizz serum to help the curls maintain their natural shape. Place your wig on a wig stand and allow it to dry.
If you will be using a blowdryer to dry your human hair wig, work a heat protectant serum or spray into the strands and brush it through before applying heat. Some people prefer to place the wet wig on their head and blowdry it in position, while others like to blow dry and style the wig while it is on a wig stand. Whichever way you decide to dry your wig, be sure to use a low heat setting and gently dry the hair. You can use a round brush to give the wig volume and ensure smooth strands.
Storing Your Wig
Whether you wear the same wig every day or you have a new wig for every day of the week, storing it properly is probably the best thing you can do to keep it looking amazing — and ensure that you don't have to restyle it every time you wear it!
Rather than tossing your wig to the side, take a few extra seconds to place it on a wig stand. Keep your wig stored in a cool, dry place out of direct sunlight and away from heat sources.
Sleeping In Your Wig
You can definitely sleep in your wig, though not everyone likes to and your wig will last longer if it is placed on a wig stand. If you want to let your scalp breathe or will be putting on a new wig in the morning, go ahead and remove your wig at night. If you perfectly placed your wig using an adhesive and you don't want to redo it in the morning, be sure you are sleeping on a satin pillowcase and wrapping your head in a silk sleeping bonnet to prevent the wig from tangling as you sleep.
Shop Dolago For Gorgeous Human Hair Wigs!
Dolago is your source for straight, wavy, and curly human hair wigs that keep their shape after washing and styling. Be sure to treat your wig with love, and you'll love it wear after wear! Shop the Dolago store today!