Today this blog is about the lace closure wig introduction.
What is a lace closure wig?
The Human Hair Closure wigs are human hair wigs made by 4X4/5X5/6X6 Closure in the front of the wigs. The lace closure wig is easy to style and more natural-looking without the glue. Lace closure wigs can be made into different texture such as loose waves, deep waves and curly texture also can be with a different color.
Based on the structure of the closure wigs and you can see that the price is cheaper than lace front wig and also the full lace wigs.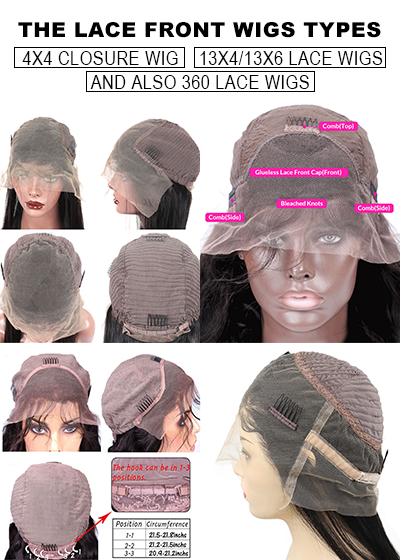 How to wear a closure wig?
The Closure wig is suitable for the guys who just starting wear wigs or guys do not want to spend too much time on the hairstyle. Since it is easy to install and only 4X4/5X5/6X6 parting lace need to deal with, so it will be more natural and easier to deal with. Also for the wigs are already parting and then you only need to install it and no need to do any other styles.
The advantage of a closure wig.
First, it is the little parting lace wig and then the price of the wig is cheaper.
Second, it is easy to install and easy to style and it is a wig saving time.
Third closure wigs can offer many curly pattern texture and color will meet the needs for different styles.
Dolago.com's newly updated closure human hair wigs for black women will meet all of you guys' requests and hope all these blog will help you to get a satisfying wig at a reasonable price.