HD lace wigs are the most popular and highly demanded human hair wigs. HD lace is also called Swiss lace or HD crystal lace. It is the best quality among all hair products. HD lace wigs refer to invisible knot wigs, we can also call them untested lace wigs, invisible lace wigs, Swiss lace wigs, and undetectable lace wigs. All these wigs have common advantages: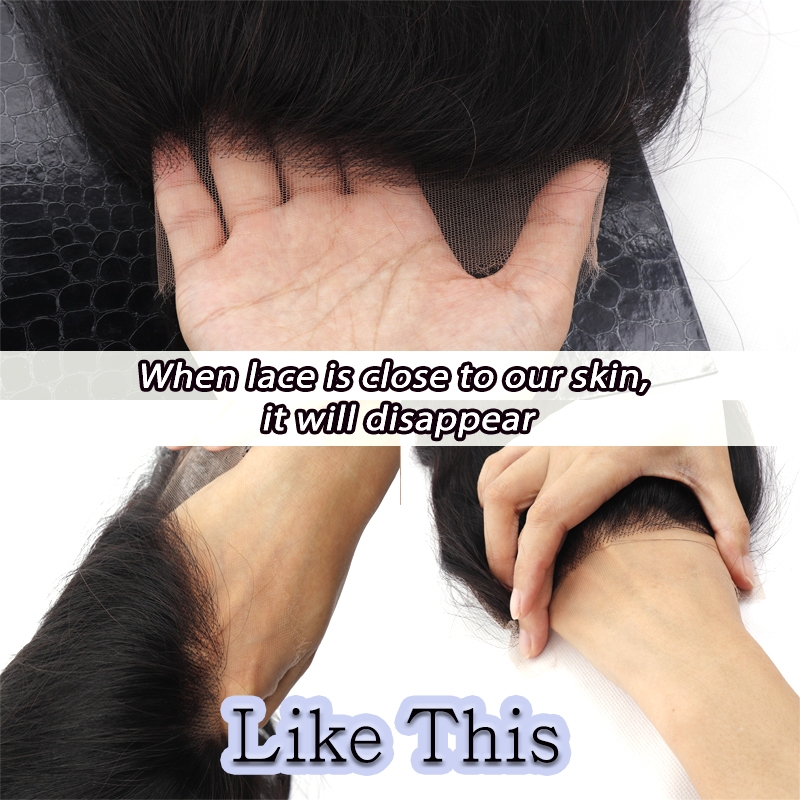 1. Enjoy a bare hairline. Lighter, softer, and thinner than other laces, the HD Swisse lace wig allows the hairline to blend naturally and perfectly into your skin, and because each hair is tied at the edge of the lace mesh cap, it looks as if it came naturally from the scalp as grown. The most important thing is that people no longer need to pick a lace color because HD lace suits any skin tone.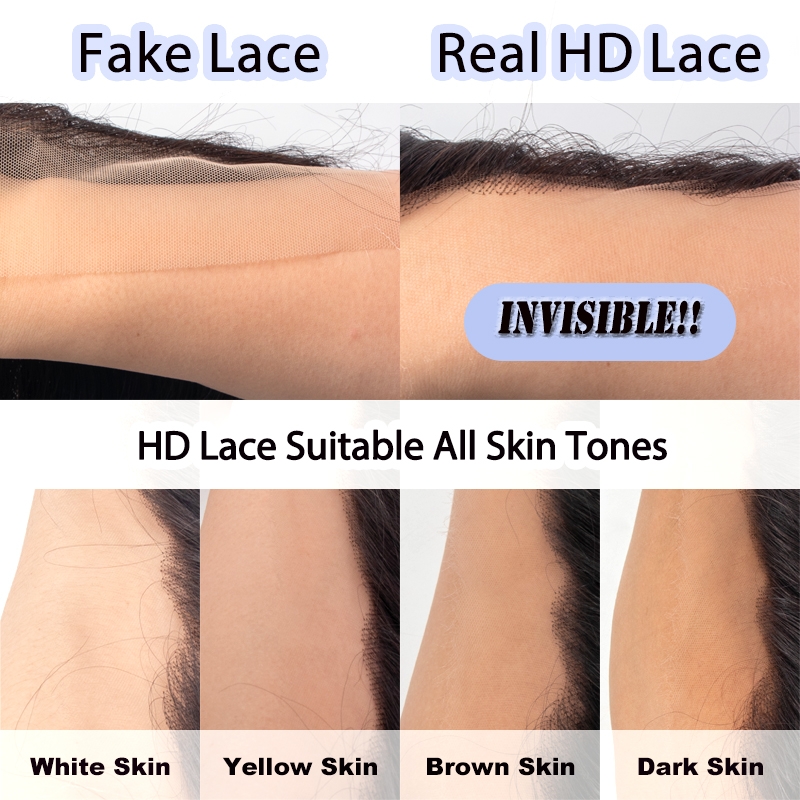 2. Very natural and rendering. When you go out wearing an HD lace front wig, people will never notice that you are wearing a wig, they will lament that you have a lot of natural hair.
3. Invisible knot wig. Ordinary wigs use a double-knot process. If it is not handled well, the knots will be very obvious. When others get close to you, those knots will be completely exposed. But the knots of HD lace is very invisible, and some wig professionals will make the knots as natural as hair follicles.
4. Soft to wear and look realistic. HD lace is more delicate than other similar, very comfortable, and soft to wear.
5. HD lace style, more practical than any other style. Lace wigs are known to be more breathable, comfortable, and stretchy than woven wigs, and a breathable wig will make you feel comfortable no matter the weather. You don't have to worry about sweating or feeling uncomfortable if you wear HD lace wigs.
6. Easy to install and shape, suitable for beginners. HD lace wigs are glue-free wigs, easy to wear, very suitable for beginners, and don't worry about allergies to chemicals in wig glue. And it can protect your natural hair from pulling and twisting, dust, and smoke. Natural hair will become stronger and healthier.