The wig industry has come a long way since the days of bulky and obvious artificial hairpieces – now, lace front wigs are the go-to option for many women looking to change up their hairstyle, add volume, or simply feel more confident. This innovative type of wig is made up of a sheer lace base and a bundle of human or synthetic hair strands, allowing for a more natural-looking and longer-lasting hairstyle. So why are lace front wigs becoming increasingly popular?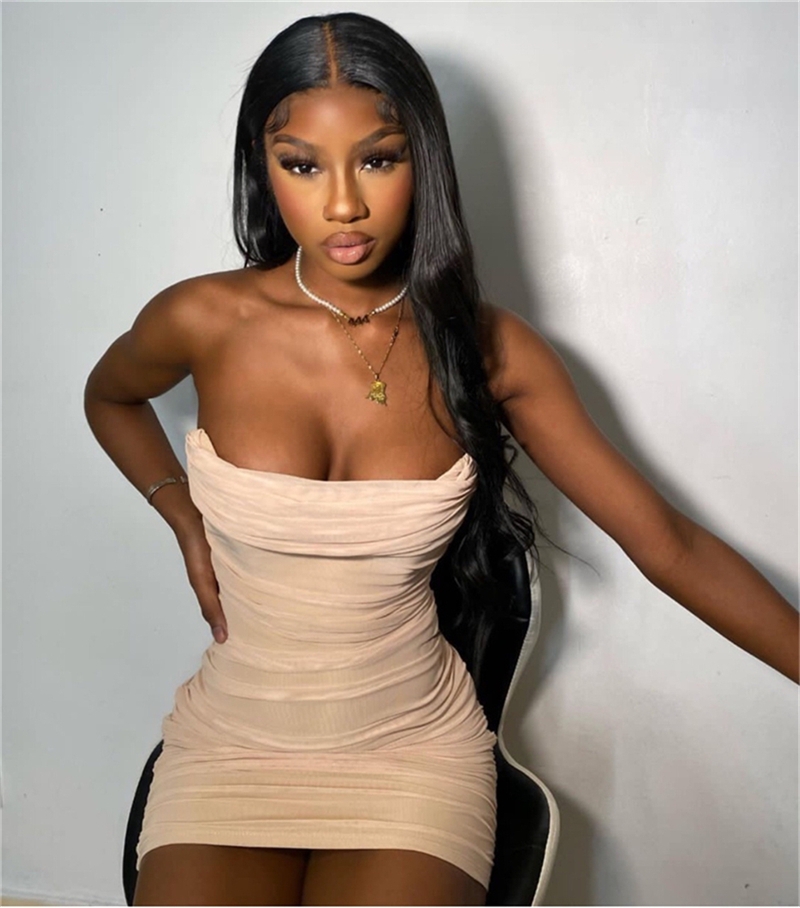 For starters, the sheer lace base makes for a much more natural appearance than other human hair wig types, as the hairline looks almost indistinguishable from a real one. The lace also provides a breathable material, making it comfortable to wear for long periods of time. Additionally, the hair strands are hand-tied to the base, providing a more secure fit and allowing for more styling and parting options.
The versatility of human hair lace front wig is another major advantage. They come in a wide variety of styles and colors, giving you the opportunity to completely transform your look. You can choose from straight or curly hair, or even a mix of both, and you can also experiment with different lengths and colors. And if you're looking to add volume, you can do so with ease by layering or backcombing the hair.
Glueless lace front wigs are also relatively easy to maintain. With proper care, they can last for up to six months, making them a great long-term investment. You can wash and style them just like your natural hair, using a mild shampoo and conditioner and avoiding excessive heat and styling products. However, it's important to remember that lace front wigs are delicate and must be handled with care.
Finally, lace frontal wigs are an affordable option for those who want to change their look without spending too much money. You can find a good quality wig for under $200, making them a great option for those on a budget. And with the wide range of styles and colors available, you're sure to find one that perfectly suits your needs.
Lace front wigs have become increasingly popular due to their natural appearance, versatility, easy maintenance, and affordability. Whether you're looking to add volume, change up your style, or simply feel more confident, lace front wigs can provide you with a beautiful and long-lasting hairstyle. So, why not give them a try?