What
K

ind

O

f

W

ig

L

ooks

M

ost

N

atural?

Human hair provides the natural-looking but as for most natural looking human hair wigs, we must say they are the fake scalp human hair wigs. Why fake scalp human hair wigs are the most natural-looking wigs for women? The fake scalp wig is a newly designed human hair wig structure With an extra layer of lace on the frontal of the wig cap. The fake scalp cap parting is durable and wearable and also washable for customers. It will match much close to your own skin and it will be much more natural-looking. Because you will no need to deal with the lace parting and also the lace color to make it looks like your own.
What
K

ind

O

f

W

ig

I

s

B

est

F

or

B

eginners?

As for the beginners of human hair wigs users, the wigs which are no skills and time saving to style will be much more accepted. The common problems for most human hair wig user beginners are the problems to deal with the pre-plucked parting and also the natural hairline and even the lace melting with their own hair. But the fake scalp human hair wigs will avoid all the problems by adding an extra layer on the wig caps. By adding the fake scalp layer on the wig cap then it will make the wig like your own skin. So you do need to deal with the problems of the lace and the hairline and also the pre-plucked and so on.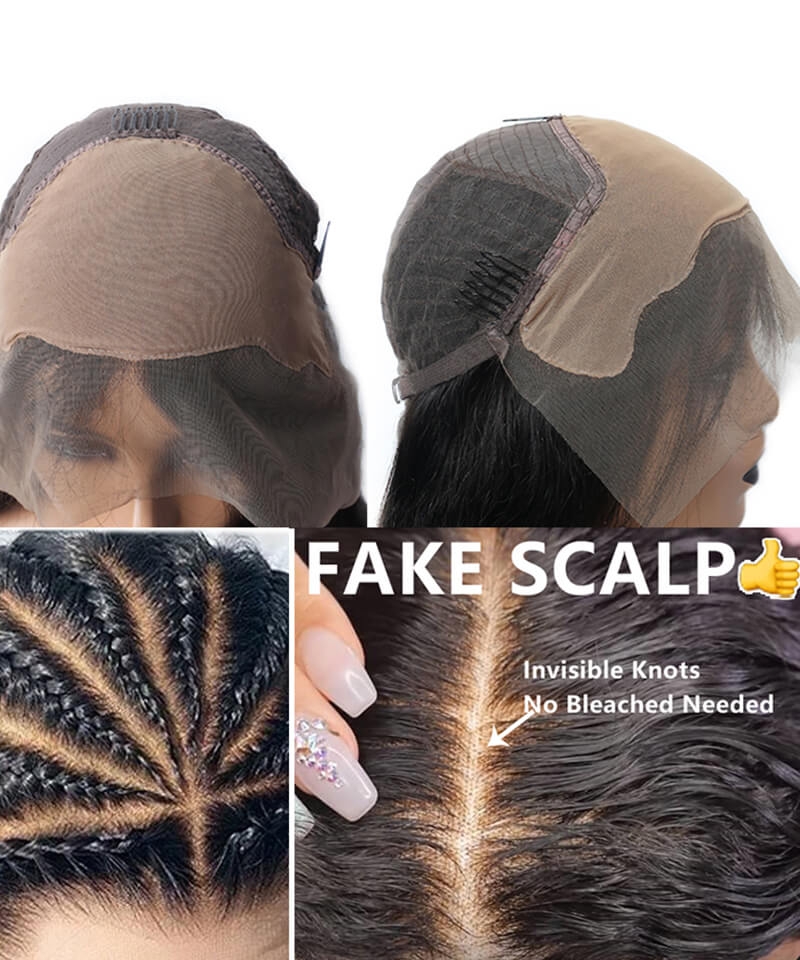 What type
O

f

W

ig

I

s

M

ost

C

omfortable?

The Comfortable hair wigs are human hair lace wigs such as the full lace human hair wigs, lace front human hair wigs, 360 lace frontal wigs. Among these lace wigs, the full lace wigs and lace front wigs, and even the 360 lace wigs after adding the fake scalp cap then will be the most comfortable human hair wigs. The Fake Scalp Wigs Are New Designed Human Hair Lace Wigs For Women and they are very comfortable human hair wigs. The fake scalp wig cap is soft and silky so it will feel like you wear a silk base human hair wig on your head. On other hand, the fake scalp wig cap is much more cheap human hair wigs compared with the silk base human hair lace wigs. So 100% natural-looking wigs and also 100% cheap price and also 100% easy to install and styling human hair wigs for women. I think you have no reason to say no to it.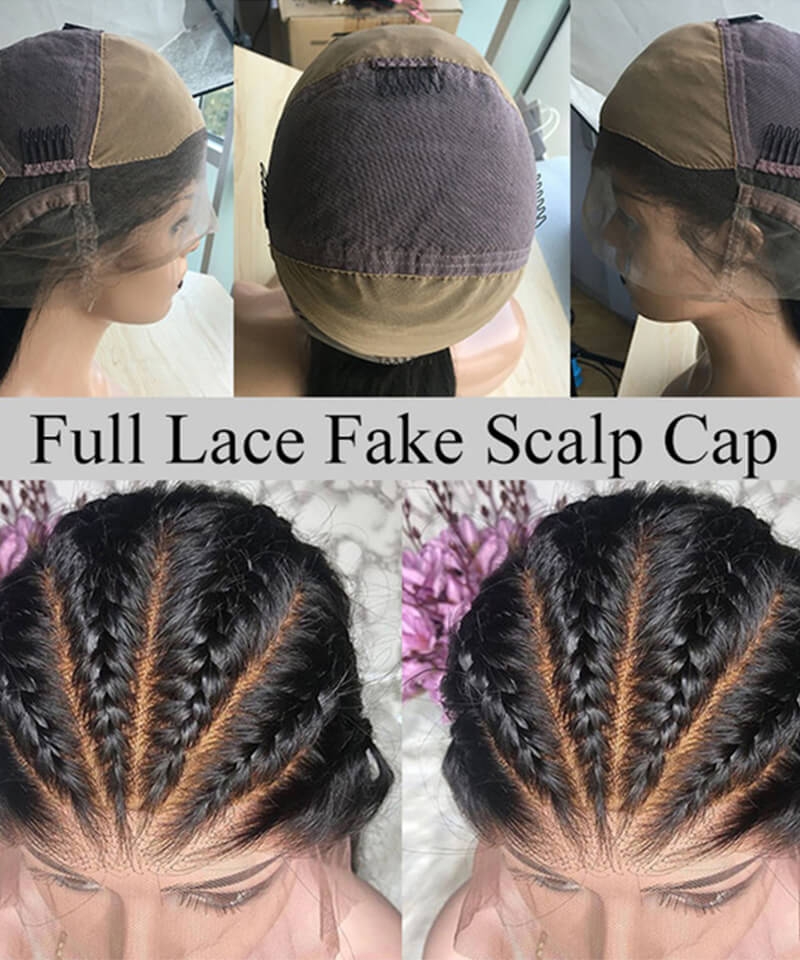 To Be Honest, if you want to place an order for the fake scalp wigs now and you will save a lot of extra money since it is our promotion time now.